As internet users, we all depend on our internet service providers (ISPs) to provide us with the best internet service possible. One of the ways that ISPs can improve their service is through the use of a WiFi gateway, which helps provide wireless internet connectivity in homes and businesses. AT&T, one of the biggest ISPs in the United States, offers its own WiFi gateway to its customers.
What is the AT&T WiFi Gateway?
The AT&T WiFi Gateway is a device that combines a modem and a router into a single device. This means that you can connect to the internet by plugging the device directly into a coaxial cable or Ethernet port, or by using a wireless connection. The WiFi Gateway is designed to be easy to use, with features like parental controls, automatic updates, and a guest network.
What is Bridge Mode on the AT&T WiFi Gateway?
Bridge Mode is a feature on the AT&T WiFi Gateway that allows you to bypass the router component of the device and simply use it as a modem. This can be useful in certain situations, such as when you want to use your own router instead of the one provided by AT&T, or when you have a particularly complex network setup. To use Bridge Mode, you need to go into the settings of the WiFi Gateway and turn it on.
How do I set up Bridge Mode on the AT&T WiFi Gateway?
The process for setting up Bridge Mode on the AT&T WiFi Gateway varies depending on the model you have, but generally involves the following steps:
Log into the WiFi Gateway's web interface by entering its IP address into your web browser.
Go to the "Home Network" tab and select "Wi-Fi Gateway".
Scroll down to the "IP Passthrough" section and select "Edit".
Select "Passthrough mode" and choose "DHCPS-dynamic" or "DHCPS-fixed".
Enter the MAC address of the device that you want to use as your router.
Click "Save".
Restart your WiFi Gateway.
How do I connect my own router to the AT&T WiFi Gateway in Bridge Mode?
Once you have set up Bridge Mode on your AT&T WiFi Gateway, you can connect your own router to it using an Ethernet cable. Here's how:
Connect one end of an Ethernet cable to the LAN port on your router.
Connect the other end of the Ethernet cable to the Ethernet port on the AT&T WiFi Gateway.
Turn on your router and wait for it to boot up.
Your router should now be connected to the internet through the AT&T WiFi Gateway.
FAQ
Q: Can I use my own router with the AT&T WiFi Gateway?
A: Yes, you can use your own router with the AT&T WiFi Gateway by putting it into Bridge Mode.
Q: Does bridge mode affect internet speed?
A: No, bridge mode should not affect your internet speed. However, if you have a particularly complex network setup, you may experience a slower connection.
VIDEO: How to set up Bridge Mode on the AT&T WiFi Gateway
Conclusion
Overall, the AT&T WiFi Gateway is a powerful and flexible device that can help you get the most out of your internet service. Whether you need to use it in Bridge Mode with your own router, or simply want to take advantage of the various features it offers, the WiFi Gateway is a great choice for anyone looking for a reliable and easy-to-use networking device.
If you are looking for At&T Arris Router Bridge Mode – img-omnom you've visit to the right place. We have 5 Pics about At&T Arris Router Bridge Mode – img-omnom like GATEWAY BRIDGE MODE ROUTER SETUP!!! (AT&T Pace 5268ac) | Router and also 10 gigabit AT&T Fiber? Any idea when this will go live? : ATT. Read more: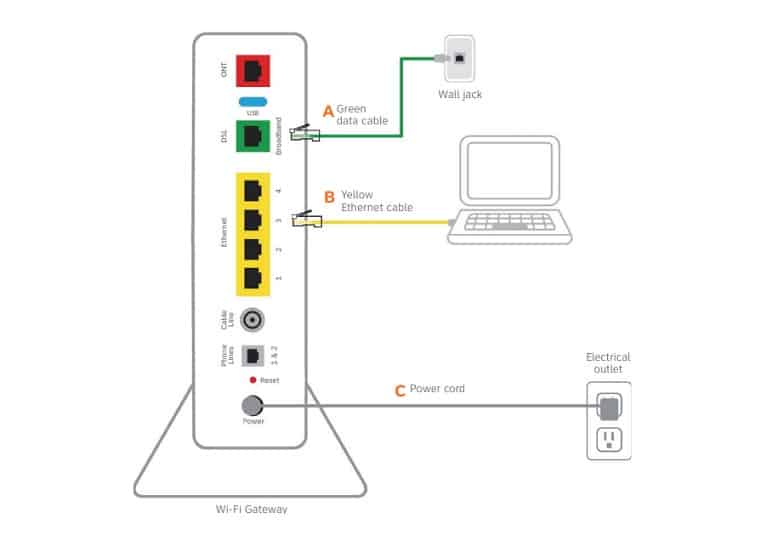 AT&T High-Speed Internet: Speedy Internet Access for Your Internet Requirements.
In the modern society, reliable and fast internet access is important for a majority of Americans. Whether it's for business needs, entertainment, online shopping, or maintaining communication with friends, possessing a fast web access at home is vital. AT&T Internet is one of premier ISPs in the United States, offering a diverse selection of internet plans and benefits to meet the needs of varied households. In this article, we will explore the key attributes, benefits, and considerations of AT&T High-Speed Internet, along with the process of subscribing to their plans.
AT&T Internet Features: Key Aspects of AT&T Broadband.
AT&T Internet provides an array of features that position it a in-demand choice among customers. One of the the key aspects is its fast internet access, with subscriptions supplying speeds of up to 940 Mbps in specific areas, enabling seamless content streaming, gaming, and other bandwidth-intensive activities. AT&T Internet also gives limitless data consumption, permitting you to explore, view, and retrieve without concerning about hitting data caps or incurring upon additional costs.

One more notable feature of AT&T Internet is its trustworthiness. AT&T possesses a large and resilient network infrastructure that spans over the United States, ensuring a stable and reliable internet connectivity for its users. Moreover, AT&T provides sophisticated Wi-Fi features, including the AT&T Smart Home Manager, which permits you to control your Wi-Fi network, track connected devices, and improve your Wi-Fi performance for enhanced coverage and speeds.

AT&T Internet also provides additional benefits through bundling choices. Subscribers can bundle their internet service with AT&T's different services, like TV and home phone, to lower on monthly bills and enjoy the convenience of having multiple services from one provider. AT&T also provides features, like internet security suite and device protection, to assist protect your online online undertakings and safeguard your devices from online risks.
Perks of AT&T Internet
Deciding on AT&T Internet as your ISP offers numerous benefits. One of the main advantages is its fast internet access, which permits smooth online streaming, fast downloads, and lag-free online gaming. With AT&T's fiber network, you can have a reliable and high-speed internet connection that accommodates multiple devices concurrently, making it suitable for households with several users and devices.

AT&T Internet also offers customizable plans and pricing options, allowing you to choose the plan that suits your needs and budget. Whether you're a casual internet user or a frequent online gamer, AT&T has plans with varying speeds to serve different usage patterns. The availability of bundling options also provides ease and cost savings for customers who want to combine their internet service with other AT&T services.

AT&T's focus to customer service is another benefit of opting for their internet service. AT&T has a specialized customer service team that is accessible 24/7 to aid with any technical issues or inquiries. They also offer online resources, such as guides for issue resolution and self-help tools, to aid customers resolve common internet-related concerns.
Aspects to Think About Concerning AT&T Internet
While AT&T Internet comes with several advantages, there are also some considerations to keep in mind. A key aspect to take into account is the availability of AT&T Internet in your region. AT&T's fiber-optic network may have limited coverage, and their internet service might be limited to particular areas. Before subscribing to AT&T Internet, it's crucial to check the availability in your exact location to guarantee that you can get their service.

Another consideration is the potential for price changes. Like numerous other ISPs, AT&T Internet might provide promotional pricing for a particular period, and the monthly rate could rise after the promotional period ends. It's crucial to examine the terms and conditions of the service and understand any potential price changes that may occur during the course of your subscription.

Additionally, it's crucial to think about the contract terms with AT&T Internet. Some plans may require a contract commitment for a particular period, and early termination fees may apply if you decide to cancel before the contract expires. Make sure to review the contract terms and comprehend any potential fees or penalties before committing to a plan.

Another consideration is the gear required for AT&T Internet service. AT&T provides a modem and/or a gateway for their internet service, which might entail a monthly rental fee. Alternatively, you might opt to purchase your own compatible modem or gateway. It's crucial to comprehend the equipment requirements and associated costs to make an informed decision.
Subscribing to AT&T Internet
Signing up for AT&T Internet is a easy process. You can start by checking the serviceability of AT&T Internet in your area on their website or by contacting their customer service. Once you have confirmed the availability, you can explore through their options and pricing options to pick the one that best suits your needs and finances.

Throughout the enrollment procedure, you may require to input personal and billing information, like your name, location, and payment method. You may also need to choose any extra features or add-ons, such as combining with TV or home phone, or adding security features. Make sure to review the terms and terms of the service, including but not limited to any possible contract commitments or rate changes, prior to finalizing your sign-up.

Following signing up for AT&T Internet, you will receive details on the installation procedure. AT&T will schedule a technician to install and set up the required equipment at your residence. The technician will verify that your internet connection is up and running, and may also offer help in setting up your Wi-Fi network and connecting your devices.
Conclusion
AT&T's broadband delivers trustworthy, high-speed internet access including an array of features and advantages for homes throughout the United States. Using its optic infrastructure, unrestricted data usage, and innovative Wi-Fi tech, AT&T Internet offers a smooth online usage for streamed content, online gaming, and various data-intensive online activities.

The flexibility of plans and bundling options, combined with their commitment to client support, renders AT&T Internet a favored option among users.

Nonetheless, it's vital to consider elements such as availability, possible price changes, contract terms, and equipment specs when signing up to AT&T Internet. By understanding the terms and terms of the subscription, you can take an educated judgment and benefit from the advantages of reliable and swift connectivity with AT&T Internet.

In summary, AT&T Internet offers a strong and trustworthy broadband service that cater to the digital needs of American residences. Featuring its rapid connectivity, cutting-edge options, and adaptable plans, AT&T Internet is a preferred choice for numerous consumers. If you're looking for a dependable ISP, AT&T Internet could be worth considering for your home.