Have you ever been frustrated with slow internet speeds or poor connectivity? If so, you're not alone. A lot of people are in the same boat, and it's not just a problem for individuals – businesses and organizations rely heavily on fast and reliable internet as well. That's where fiber optic cables come in.
What is a fiber optic cable?
A fiber optic cable is a type of network cable made of glass or plastic fibers that transmit data using light rather than electrical signals. This allows for faster data transfer and more reliable connectivity compared to traditional copper cables. Fiber optic cables are used for a wide variety of applications, including internet, phone, and television services.
Fiber optic cables are becoming more popular as the demand for high-speed internet and enhanced connectivity continues to grow. They are widely used by telecommunications companies like AT&T to provide internet and other services to homes and businesses.
How does a fiber optic cable work?
Fiber optic cables work using the principle of total internal reflection. When light enters the fiber, it is reflected back and forth through the core, staying within the cable as it travels along. The cable is coated with a material that reflects the light back into the core, ensuring that it doesn't escape.
The light travels extremely quickly through the cable, allowing for data to be transmitted at high speeds. This is in contrast to traditional copper cables, which transmit electrical signals and are limited in terms of speed and distance.
Why choose fiber optic over traditional copper cables?
There are several advantages to using fiber optic cables over copper cables. First and foremost, fiber optic cables offer much faster internet speeds and more reliable connectivity, which is especially important for businesses and industries that rely on high-speed internet.
Additionally, fiber optic cables are less susceptible to interference from outside sources, which can degrade the signal and affect internet speeds. They are also able to transmit data over longer distances than copper cables, making them a better option for businesses with multiple locations or for connecting remote areas.
What should I expect during a fiber optic cable installation?
If you're thinking about getting fiber optic internet, you may be wondering what the installation process will be like. Generally speaking, the process is fairly straightforward and shouldn't take too long.
First, a technician will come to your home or business to assess the installation site and determine the best location for the fiber optic cable. They will then install the cable and connect it to your modem or router, which will allow you to access the internet.
During the installation process, you may experience a brief outage of your internet service, but this should only last for a short period of time. Once the installation is complete, you should be able to enjoy faster, more reliable internet speeds.
What types of fiber optic cable connectors are available?
There are several different types of fiber optic cable connectors available, each with its own strengths and weaknesses. Some common types include:
SC connectors: These are square-shaped connectors that are commonly used in data centers and other high-density applications. They are easy to insert and remove, and are highly reliable.
LC connectors: These are small form-factor connectors that are used in high-density applications like data centers. They are highly reliable and offer excellent performance.
ST connectors: These are bayonet-style connectors that are commonly used in telecommunications applications. They are highly reliable and easy to install, but are not as widely used as other connector types.
FAQ
1. How much does fiber optic internet cost?
The cost of fiber optic internet will vary depending on a number of factors, including your location and the internet service provider you choose. Generally speaking, fiber optic internet tends to be more expensive than traditional internet options, but the faster speeds and more reliable connectivity may be worth the extra cost for some users.
2. Is fiber optic internet available in my area?
Fiber optic internet is becoming increasingly widely available, but it may not be available in all areas. The best way to find out if fiber optic internet is available in your area is to check with local internet service providers.
If fiber optic is not available in your area, there may be other high-speed internet options available, such as cable or DSL internet.
Overall, fiber optic cables are a great option for those looking for faster, more reliable internet speeds. With a variety of connector types available and the option for easy installation, fiber optic internet is becoming more accessible to homes and businesses everywhere.
If you are searching about AT&T 1406-1 Electric FS1E-E 60 FT 18.3M OFN Fiber Optic Cable 106470826 you've visit to the right place. We have 5 Pics about AT&T 1406-1 Electric FS1E-E 60 FT 18.3M OFN Fiber Optic Cable 106470826 like Recent AT&T fiber install. Is this acceptable? Should I ask them to and also AT&T 1406-1 Electric FS1E-E 60 FT 18.3M OFN Fiber Optic Cable 106470826. Here you go: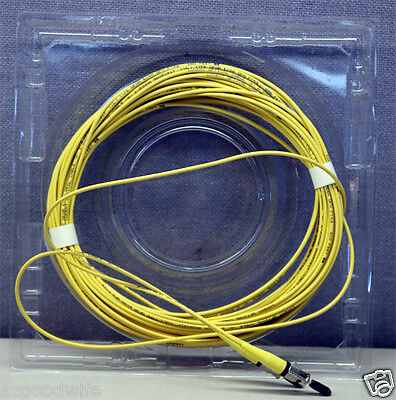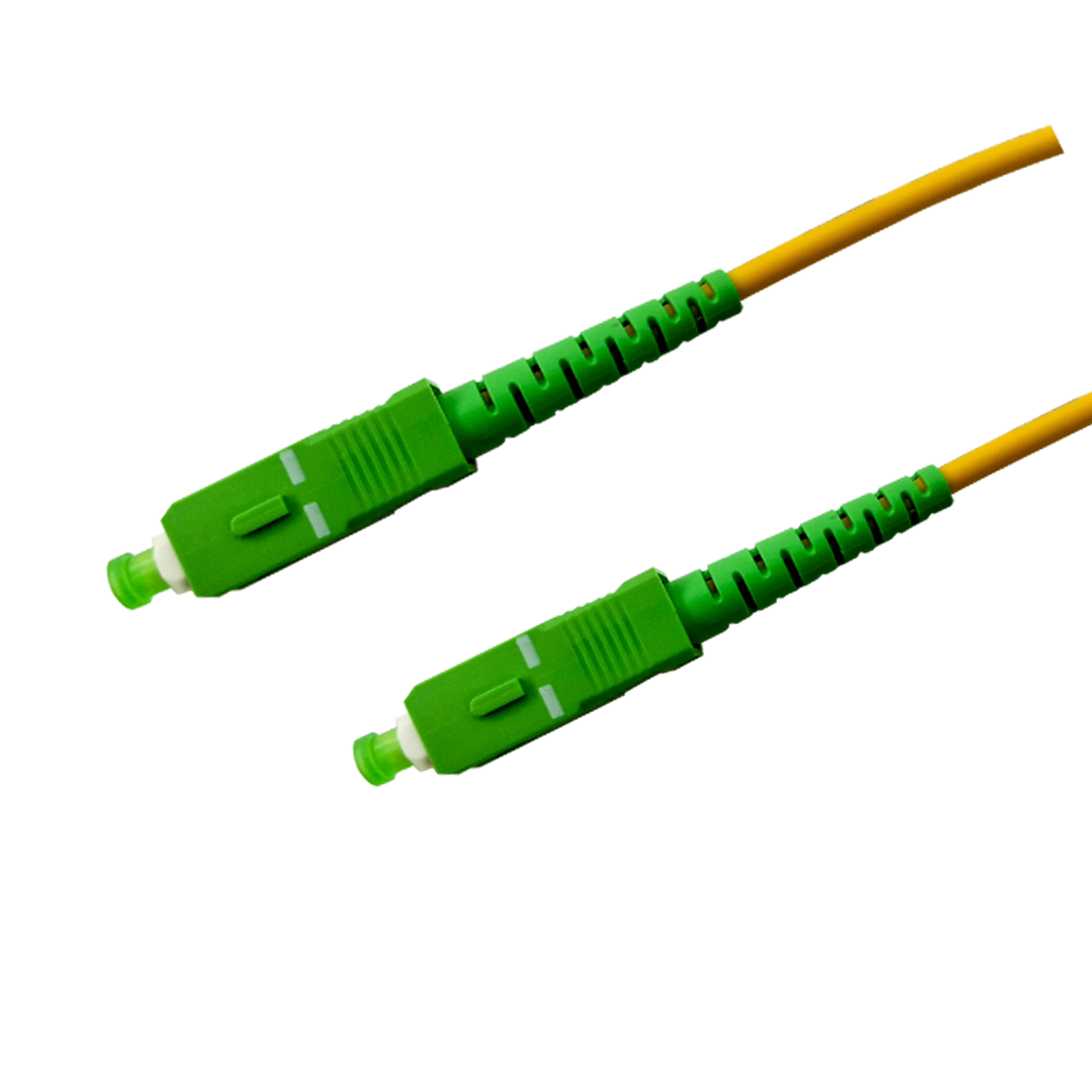 AT&T Broadband: Swift Online Connectivity for Your Household's Internet Requirements.
In today's age, dependable and speedy web access is crucial for a majority of Americans. Whether it's for work, entertainment, online shopping, or keeping in touch with family, possessing a fast web access at home is essential. AT&T Internet is among leading internet service providers in US, offering a wide range of web plans and benefits to satisfy the needs of varied households. In this write-up, we will explore the main attributes, pros, and things to consider of AT&T Broadband, together with the process of signing up to their offerings.
AT&T Internet Attributes: Crucial Facets of AT&T Internet.
AT&T Internet offers a selection of amenities that position it a preferred selection among users. One of the primary aspects is its swift web connectivity, with packages supplying speeds of up to 940 Mbps in chosen areas, allowing seamless content streaming, online gaming, and other bandwidth-intensive tasks. AT&T Internet also provides limitless data consumption, enabling you to surf, stream, and retrieve without fretting about hitting data caps or incurring upon additional fees.

An additional prominent aspect of AT&T Internet is its trustworthiness. AT&T has a big and stable network structure that spans over the US, delivering a reliable and consistent internet connectivity for its users. Additionally, AT&T provides sophisticated Wi-Fi technology, including the AT&T Smart Home Manager, which permits you to control your Wi-Fi network, monitor connected devices, and enhance your Wi-Fi performance for improved coverage and speeds.

AT&T Internet also provides added value through combo options. Customers can combine their internet service with AT&T's additional services, such as TV and home phone, to lower on monthly bills and benefit from the comfort of having multiple services from one provider. AT&T additionally gives security, including internet security suite and device protection, to assist secure your online online undertakings and protect your devices from online dangers.
Benefits of AT&T Internet
Choosing AT&T Internet as your ISP comes with several advantages. One of the primary pros is its high-speed internet access, which permits seamless online streaming, fast downloads, and lag-free gaming experience. With AT&T's fiber-optic network, you can have a dependable and swift internet connection that accommodates multiple devices simultaneously, making it perfect for households with several users and devices.

AT&T Internet features adaptable plans and pricing options, enabling you to choose the plan that suits your preferences and budget. Whether you're a casual internet user or a frequent online gamer, AT&T has plans with varying speeds to cater to diverse usage patterns. The availability of bundling options gives convenience and discounts for customers who want to bundle up their internet service with other AT&T services.

AT&T's focus to client support is another benefit of selecting their internet service. AT&T has a devoted customer service team that is accessible 24/7 to help with any technical issues or inquiries. They also offer online resources, such as helpful guides for resolving issues and self-help tools, to help customers fix common internet-related concerns.
Aspects to Take into Account Concerning AT&T Internet
Even though AT&T Internet comes with many benefits, there are also certain aspects to take into account. A key aspect to think about is the availability of AT&T Internet in your region. AT&T's fiber-optic network may not be available in all areas, and their internet service could be limited to particular areas. Before subscribing to AT&T Internet, it's vital to confirm the availability in your specific location to make sure that you can get their service.

Another consideration is the potential for rate increases. Like several other ISPs, AT&T Internet could have promotional pricing for a certain period, and the monthly rate could rise after the promotional period ends. It's crucial to check the terms and conditions of the service and comprehend any potential price changes that might happen during the course of your subscription.

Additionally, it's vital to consider the contract terms with AT&T Internet. Some plans could mandate a contract commitment for a certain period, and early termination fees might be applicable if you choose to cancel before the contract expires. Make sure to review the contract terms and comprehend any potential fees or penalties before committing to a plan.

Another aspect is the hardware required for AT&T Internet service. AT&T provides a modem and/or a gateway for their internet service, which may come with a monthly rental fee. Alternatively, you may have the option to purchase your own compatible modem or gateway. It's crucial to grasp the equipment requirements and associated costs to make an informed decision.
Signing up for AT&T Internet
Enrolling in AT&T Internet is a straightforward process. You can begin by confirming the serviceability of AT&T Internet in your area on their website or by calling their customer service. Once you have confirmed the availability, you can browse through their packages and rate options to select the one that best meets your requirements and budget.

During the enrollment process, you may need to input personal and payment details, such as your name, location, and payment option. You may also be required to choose any additional features or add-ons, like combining with TV or home phone, or adding security features. Make sure to go over the terms and conditions of the service, including but not limited to any potential contract obligations or rate changes, before finalizing your subscription.

After subscribing to AT&T Internet, you will receive information on the installation procedure. AT&T will arrange a installer to set up and set up the needed equipment at your residence. The technician will verify that your online connection is active, and may also provide help in setting up your Wi-Fi network and connecting your devices.
Conclusion
AT&T Internet provides trustworthy, fast internet access featuring a variety of options and benefits for residences all over the United States. With its optic network, unrestricted data usage allowance, and cutting-edge Wi-Fi technology, AT&T Internet provides a effortless online usage for streamed content, online gaming, and different bandwidth-intensive activities.

The flexibility of subscriptions and bundling offers, in addition to their dedication to client support, renders AT&T Internet a popular selection for users.

Nevertheless, it's vital to consider elements such as serviceability, potential rate changes, contract conditions, and equipment specs when subscribing to AT&T Internet. By understanding the terms and conditions of the subscription, you can make an informed choice and enjoy the advantages of dependable and rapid connectivity with AT&T Internet.

In summary statement, AT&T Internet provides a strong and dependable internet service that caters to the digital requirements of American homes. With its rapid connectivity, innovative options, and flexible subscriptions, AT&T Internet is a preferred choice for many consumers. If you're looking for a trustworthy ISP, AT&T Internet may be worth looking into for your house.