Consumer Cellular is a popular wireless carrier that caters to seniors and other individuals who may not need unlimited data or a large number of features. They offer affordable plans with a focus on usage-based billing, and have gained a strong reputation for providing quality service at a low cost. In this article, we will take a closer look at Consumer Cellular, including their phones, plans, and features.
Consumer Cellular Phones for Seniors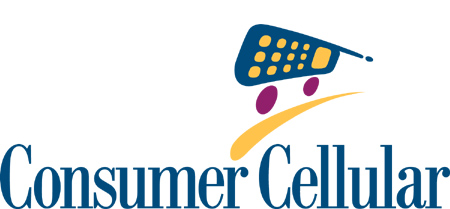 If you are in the market for a new phone and you're a senior, Consumer Cellular offers a range of devices that will meet your needs. They offer several models of smartphones, including the iPhone SE, Samsung Galaxy A10e, and LG Stylo 4 Plus. They also offer flip phones such as the Doro 7050 and the Alcatel Go Flip 3, which are perfect for those who prefer a simpler device.
One of the standout features of Consumer Cellular's phone selection is the focus on ease of use. Many of their devices are designed with seniors in mind, with large buttons, easy-to-read screens, and simple interfaces. Additionally, they offer several options for hearing-impaired customers, such as the Amplicom PowerTel M9500, which features amplified sound and a dedicated emergency button.
International Calling with MobileSphere
If you need to make international calls, Consumer Cellular has partnered with MobileSphere to offer international long distance service at affordable rates. With MobileSphere's international calling plan, you can make calls to over 200 countries at rates that are often much lower than what other carriers charge.
To use the service, simply sign up for the plan and add funds to your account. You can then make calls from your Consumer Cellular phone by dialing a special access number before the international number you wish to call. This will connect you to the MobileSphere network, which will route your call through the least expensive path possible, resulting in significant savings.
Does Consumer Cellular Support WiFi Calling?

Yes, Consumer Cellular does support WiFi calling for compatible devices. WiFi calling allows you to make and receive calls over a WiFi network instead of a cellular network, which can be particularly useful in areas with poor cellular coverage or when traveling abroad.
To use WiFi calling with Consumer Cellular, you will need a compatible device and a WiFi network with a high-speed internet connection. Simply enable WiFi calling in your phone's settings and you should be good to go. It's important to note that WiFi calling may affect your data usage, so be sure to keep an eye on your data usage if you are on a limited plan.
Consumer Cellular APN Settings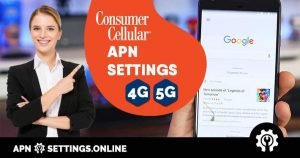 When setting up your Consumer Cellular device, you may need to configure the Access Point Name (APN) settings in order to use data services. The APN settings are used to connect your device to the Consumer Cellular network and are typically configured by default when you activate your phone. However, if you are experiencing issues with data connectivity, you may need to adjust the settings manually.
To do so, navigate to the APN settings in your device's settings menu and enter the following information:
Name: Consumer Cellular
APN: att.mvno
Proxy: leave blank
Port: leave blank
Username: leave blank
Password: leave blank
Server: leave blank
MMSC: http://mmsc.mobile.att.net
MMS Proxy: proxy.mobile.att.net
MMS Port: 80
MCC: 310
MNC: 410
Authentication type: None
APN type: default,mms,supl
APN protocol: IPv4
APN roaming protocol: IPv4
Bearer: leave blank
MVNO type: None
Consumer Cellular FAQ
What Network Does Consumer Cellular Use?
Consumer Cellular uses two of the largest networks in the United States: AT&T and T-Mobile. This allows them to provide coverage to the vast majority of the country, and ensures that customers can enjoy high-speed data and reliable voice service no matter where they are.
How Much Does Consumer Cellular Cost?
Consumer Cellular offers a range of plans to fit different usage patterns and budgets. Their plans start as low as $15 per month for 250 minutes, and go up to $60 per month for unlimited talk, text, and data. They also offer discounts for AARP members, as well as a 5% discount for customers who sign up for automatic payments.
In conclusion, Consumer Cellular is an excellent option for seniors and other individuals who value affordability and reliability in a wireless carrier. With a range of phones and plans to choose from, as well as features such as international calling and WiFi calling, they offer a solid choice for those looking to save money while staying connected.