Fitbit Ace 2 Kids Activity Tracker: A Gadget for Active Kids
As the world becomes increasingly digital, more and more young individuals are drawn towards mobile devices like smartphones and tablets. This kind of lifestyle is usually associated with a sedentary way of life, where kids would rather play games or watch videos instead of going outside and being active. This is where activity trackers come in, and Fitbit Ace 2 is a great example of such technology.
Fitbit Ace 2 activity tracker is designed specifically for children who want to stay active and healthy. It is a wearable device that tracks children's steps, distance, and active minutes during the day, as well as their sleep patterns during the night. With its colorful and customizable wristband, kids can take control of their fitness journey and feel like they are part of the fitness craze. Moreover, with an average battery life of around five days, parents can leave their kids' Fitbits on without having to constantly worry about recharging them.
Fitbit Ace 2 doesn't only encourage physical activity, but it also helps parents keep tabs on their children's physical routine. By using the Fitbit app, parents can set personalized daily goals for their kids, track their steps, and monitor their sleep habits. The app also features parental controls, such as setting reminders for bedtime or limiting screen time, which makes it a great tool for balancing digital and physical activities.
One of the unique features of Fitbit Ace 2 is that it is waterproof, meaning kids can wear it while swimming or playing in the rain. This makes it great for parents who want their kids to stay active and healthy all year round, even during the rainy season. Additionally, with a durable and scratch-resistant screen, parents don't have to worry about their kids breaking or damaging the device.
As technology evolves, children are becoming more tech-savvy with each passing day, and the use of wearable devices has become a part of their daily lives. This technology is helping children stay active and engaged, and is making it easier for parents to monitor their children's health and well-being. Fitbit Ace 2 is a great example of such wearable technology, which not only helps children lead a healthier lifestyle but also provides an engaging and fun experience for them.
FAQ:
1. Can Fitbit Ace 2 be used by children of all ages?
Fitbit Ace 2 is designed for children ages six and above. It is important to check the manufacturer's guidelines before purchasing the device for younger children.
2. Is the Fitbit Ace 2 waterproof?
Yes, the Fitbit Ace 2 is waterproof and can be worn while swimming or playing in the rain. However, it is not recommended for diving or other water-related activities.
Aside from the benefits of the wearable device itself, there is a plethora of health and fitness content available on the internet, particularly on video-hosting websites like YouTube. Here is a video of Fitbit Ace 2 Kids Activity Tracker for parents to learn more about the device.
[Include an embedded video from YouTube.]
Overall, Fitbit Ace 2 Kids Activity Tracker is an excellent device to improve children's physical activity levels and help monitor their health and well-being. It is colorful, fun, customizable, and easy to use. With its features like parental controls and reminders, it is also a great tool for parents who want to keep their children healthy and engaged in physical activities.
If you are looking for Fitbit Versa Lite, Inspire, Inspire HR and Ace 2 Wearables Announced you've came to the right page. We have 5 Pics about Fitbit Versa Lite, Inspire, Inspire HR and Ace 2 Wearables Announced like Fitbit Ace 2 Best Price in India 2022, Specs & Review | Smartprix and also Fitbit Ace 2 Activity Tracker Jazz Print Band for Kids Age 6+ | By. Read more: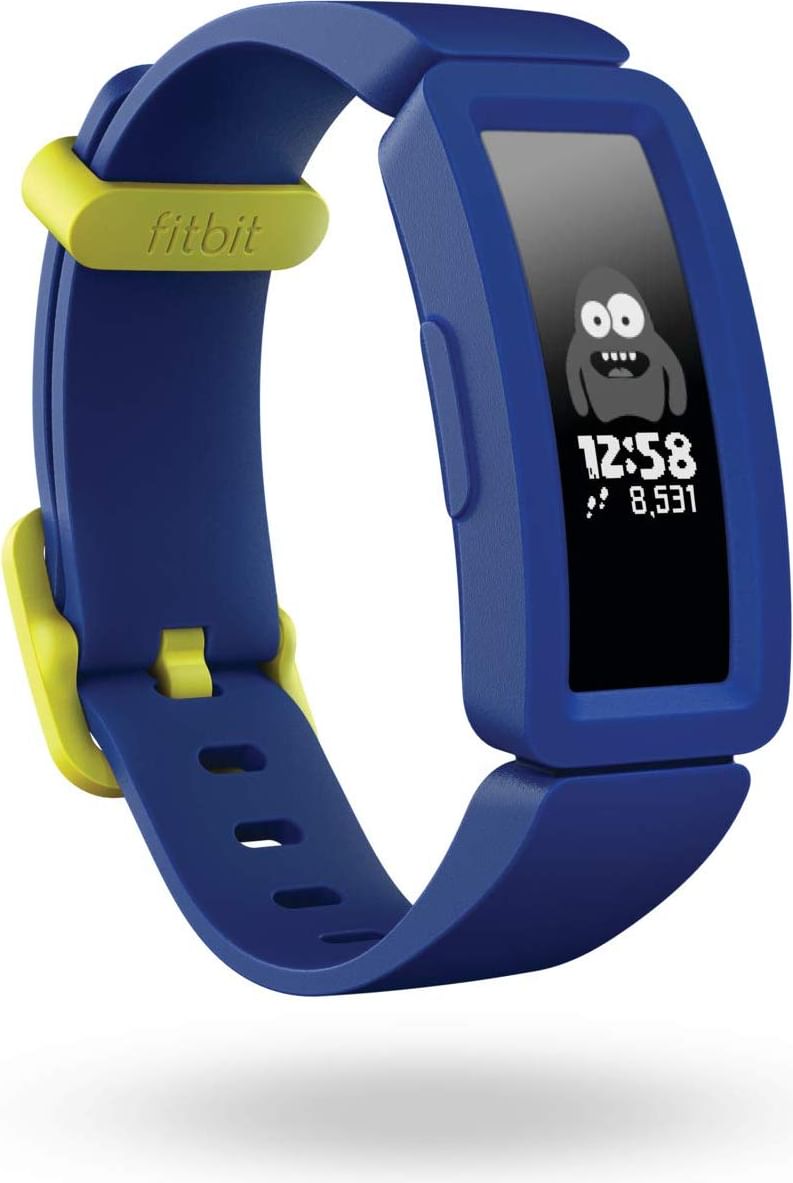 Fitbit Ace 2 Kids Activity Tracker (Watermelon/Teal) FB414BKPK
Advanced technology has had a crucial part in modern trade. Particularly in today's online age, technology has made shopping easier, more convenient, and productive. One of the biggest tech companies that has transformed the world of commerce is Amazon. In this article, we will explore three key pillars of Amazon's technological innovations and provide you with a link to commence buying on their internet site.

Purchase Link: Amazon.com
1. Easy-to-use Platform and Applications
One of the essential pillars of Amazon's technology is its user-friendly platform and applications. Amazon provides convenient applications for different devices, including desktops, laptops, tablets, and smartphones. Customers can easily and comfortably buy items from anywhere and at any time. Amazon additionally provides different search and product filtering options that make it easy for users to locate the items they desire.

Purchase Link: Amazon.com
2. Security and Data Privacy
The next critical pillar of technology for Amazon is safety and data protection. Amazon guarantees the security of customer information and transaction records. Users can buy products safely and confidently on Amazon because they provide various safe transaction methods, including credit cards, debit cards, and other payment methods.

Purchase Link: Amazon.com
3. Efficient Logistics
Amazon also has a robust pillar of technology in terms of quick logistics. Amazon provides various shipping methods, including free shipping for Prime customers. Amazon has warehouses and fulfillment centers worldwide, which allows them to deliver items fast and effectively. Customers can easily monitor their product deliveries through the Amazon application.

Purchase Link: Amazon.com
In conclusion, Amazon is an real instance of how advanced technology has transformed the world of commerce. With an user-friendly interface and applications, good safety and data privacy, and quick logistics, Amazon has helped thousands of users to buy online effortlessly and conveniently. Do not delay to commence shopping on Amazon and experience the benefits of technology in online shopping.

Purchase Link: Amazon.com