Welcome to the New Dark Mode for WhatsApp
The rumours were true, WhatsApp users can now activate a brand new Dark Mode. WhatsApp is finally living up to the expectations of many users all over the world, it is rolling out a new Dark Mode feature for both Android and iOS users.
This exciting new Dark Mode has been running in beta for a while and was sorely needed by millions of WhatsApp users. It seems like their prayers have been answered.
What Does the New WhatsApp Dark Mode Do?
The new Dark Mode feature is designed with the sole purpose of allowing the user to have a much more comfortable time while using the messaging app. According to WhatsApp, the mode reduces battery consumption and eye strain. This will be a fantastic boon for users who enjoy being on the messaging app at night.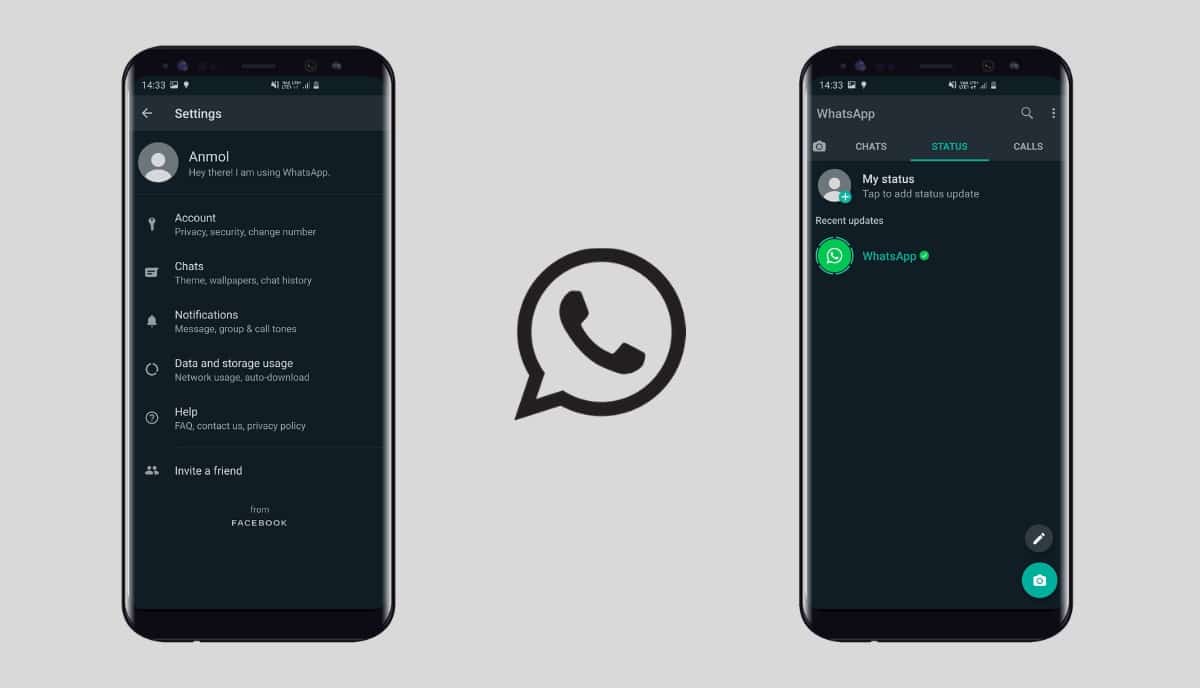 The new WhatsApp Dark Mode also adds a touch of elegance to the app. It features deep black and grey shades throughout, although each operating system has their own unique touch when it comes to the look and feel of Dark Mode.
How To Activate WhatsApp Dark Mode?
Dark Mode is available for both iOS and Android users and can be activated in different ways depending on the type of phone you own. If you want to activate Dark Mode on an iPhone, you need to be running the latest version of the iOS 13 operating system. If you are running iOS 13, you can activate Dark Mode on WhatsApp by opening the Settings app and going to the Display & Brightness section.
To enable Dark Mode on Android phones, you need to make sure your phone has at least Android 10 installed. You can enable Dark Mode in the app by going to the Settings tab and then to the Chats section. Then you can select the Theme option and choose Dark.
FAQ About WhatsApp Dark Mode
Q. Does WhatsApp Dark Mode work with all phones?
A. The Dark Mode feature on WhatsApp works with most phones that have the latest operating system installed. It is important to make sure you have the updated version installed in order to access the new Dark Mode.
Q. Will enabling Dark Mode reduce battery consumption on my phone?
A. Yes, Dark Mode will reduce battery consumption on your phone. Since Dark Mode uses darker colors, it reduces the amount of power used by your phone's display.
Conclusion
WhatsApp Dark Mode is a welcomed addition for many users. The feature is easy to activate and can provide numerous benefits such as improved visibility, battery conservation and reduced eye strain. There is now no excuse for you not to make the most out of this exciting new feature. With that said, it is time to enjoy the dark theme on WhatsApp.
For those of who are still uncertain of how WhatsApp Dark Mode works, the video above provides a comprehensive guide on how to activate the feature and the immense benefits it brings.
If you are looking for WhatsApp releases long-awaited update for iOS 13 with Dark Mode support you've came to the right place. We have 4 Pictures about WhatsApp releases long-awaited update for iOS 13 with Dark Mode support like Dark mode for WhatsApp now rolling out to all Android and iPhone users and also How to Get WhatsApp Dark Mode on Android – MashTips. Here you go: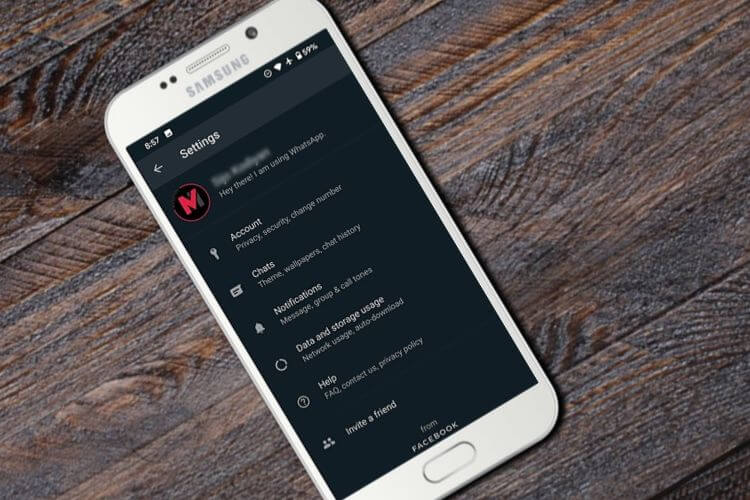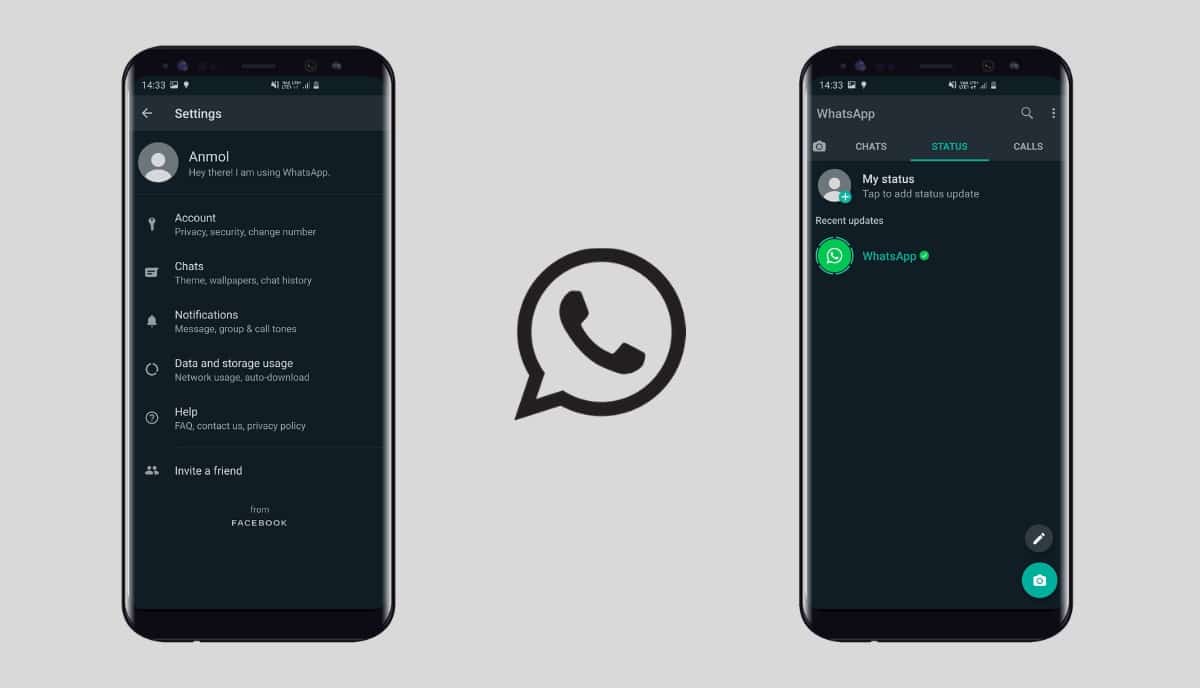 Dark Mode For WhatsApp Now Rolling Out To All Android And IPhone Users
Technology has played a significant role in modern trade. Particularly in today's online age, technological advancements has made shopping easier, more convenient, and efficient. One of the largest tech companies that has revolutionized the world of commerce is Amazon. In this piece of writing, we will explore three fundamental pillars of Amazon's technological innovations and provide you with a link to begin buying on their website.
Purchase Link: Amazon.com
1. Easy-to-use Interface and Applications
One of the fundamental pillars of Amazon's technology is its user-friendly platform and applications. Amazon offers accessible applications for various devices, including desktops, laptops, tablets, and smartphones. Customers can effortlessly and conveniently purchase products from anywhere and at any time. Amazon additionally provides various search and product filtering features that make it simple for customers to locate the items they want.
Purchase Link: Amazon.com
2. Security and Data Privacy
The second critical pillar of technology for Amazon is safety and data privacy. Amazon ensures the safety of user information and transaction transactions. Customers can buy products safely and confidently on Amazon because they provide different safe transaction methods, such as credit cards, debit cards, and other transaction methods.
Purchase Link: Amazon.com
3. Efficient Delivery
Amazon also has a strong pillar of technology in terms of quick logistics. Amazon offers various shipping options, such as free shipping for Prime users. Amazon has warehouses and distribution centers worldwide, which enables them to deliver products quickly and efficiently. Users can effortlessly track their item deliveries through the Amazon application.
Purchase Link: Amazon.com
In conclusion, Amazon is an real instance of how technology has transformed the world of trade. With an easy-to-use platform and applications, strong security and data protection, and efficient logistics, Amazon has assisted thousands of users to buy online easily and conveniently. Do not delay to begin buying on Amazon and enjoy the advantages of technology in online shopping.
Purchase Link: Amazon.com