How to Get Rid of Oily Nose: 9 Natural Ways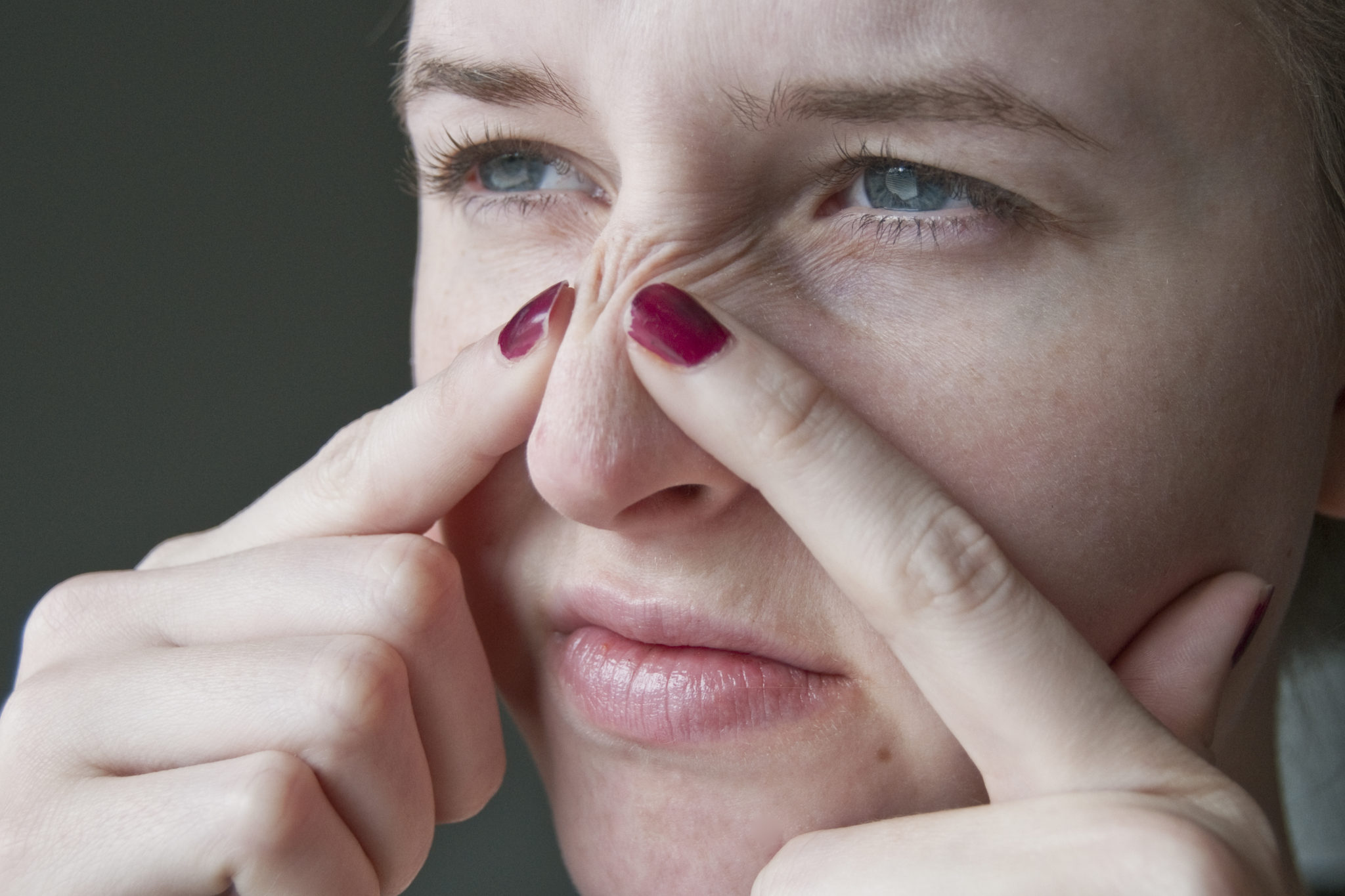 Do you have an oily nose that seems to shine no matter how often you wash it? Do you struggle to wear makeup because it always seems to melt off of your nose? If so, you're not alone. Many people have oily skin, and the nose is a common area for excess oil production. Luckily, there are several natural ways to get rid of an oily nose and keep your skin looking healthy and balanced.
The Causes of Oily Nose
Excess sebum production
Hormonal changes
Genetics
Humidity and heat
Wearing tight, non-breathable clothing
Stress
While it's natural to have some oil on your skin, excess oil can lead to clogged pores, acne, and an overall shiny appearance. It's important to find ways to regulate or reduce the amount of oil your nose produces. In this post, we'll explore nine natural ways to get rid of your oily nose.
1. Wash Your Face Twice a Day
Keeping your face clean is the first step to reducing oil production. Washing your face twice a day with a gentle cleanser can help remove excess oil, dirt, and debris from your skin's surface. However, be careful not to over-wash your face, as this can strip your skin of its natural oils and lead to even more oil production.
2. Use a Toner
After washing your face, use a toner to remove any residue and help balance your skin's pH levels. Look for a toner that contains witch hazel, salicylic acid, or tea tree oil, as these are known to help regulate oil production and keep your skin clear.
3. Try an Oil-Free Moisturizer
Contrary to popular belief, even oily skin needs moisture. However, it's important to choose a moisturizer that is oil-free or labeled "non-comedogenic" to prevent clogged pores. Look for ingredients like hyaluronic acid or glycerin, which can help hydrate your skin without adding extra oil.
4. Use Oil-Absorbing Sheets
Oil-absorbing sheets are a quick and easy way to remove excess oil from your skin throughout the day. Simply press the sheet onto your nose (or any other oily areas) and let it absorb the oil. Be sure to dispose of the sheet after each use to prevent the spread of bacteria.
5. Exfoliate Regularly
Regular exfoliation can help remove dead skin cells and unclog pores, which can help regulate oil production. However, be careful not to over-exfoliate, as this can irritate your skin and lead to even more oil production. Aim to exfoliate once or twice a week using a gentle scrub or chemical exfoliant.
6. Apply a Clay Mask
Clay masks are known for their ability to absorb excess oil and impurities from the skin. Apply a clay mask to your nose (or your entire face) once a week to help regulate oil production and keep your skin clear. Look for masks that contain ingredients like kaolin clay, bentonite clay, or activated charcoal.
7. Eat a Healthy, Balanced Diet
What you put into your body can have a big impact on the health of your skin. Aim to eat a diet rich in fruits, vegetables, whole grains, and lean protein to promote healthy skin and regulate oil production. Avoid processed foods, sugary drinks, and foods high in saturated fat, as these can contribute to oily skin and acne.
8. Stay Hydrated
Drinking plenty of water can help keep your skin hydrated and prevent excess oil production. Aim to drink at least eight cups of water per day, and consider carrying a reusable water bottle with you throughout the day to help remind you to stay hydrated.
9. Reduce Stress
Stress can wreak havoc on your skin, leading to oil production, acne, and other skin issues. Find ways to manage your stress, such as through exercise, meditation, or spending time with loved ones. Prioritizing self-care can help reduce stress and promote healthy skin.
FAQs
Q: Are oily skin and an oily nose the same thing?
A: While oily skin and an oily nose are often caused by the same factors, they can be slightly different. Oily skin refers to excess oil production all over the face, while an oily nose specifically refers to excess oil on the nose area.
Q: Can certain foods cause an oily nose?
A: While there is no definitive research linking certain foods to oily skin, foods high in sugar and saturated fat can contribute to acne and overall skin inflammation. Eating a healthy, balanced diet can help promote healthy skin and reduce oil production.
Q: Can wearing hats or sunglasses contribute to an oily nose?
A: Yes, wearing tight-fitting hats or sunglasses can contribute to an oily nose, as they can trap sweat and oil against the skin. Try to choose breathable, loose-fitting accessories whenever possible.
Q: How can I tell if my skin is oily?
A: If your skin looks shiny, feels greasy to the touch, and is prone to acne or clogged pores, it's likely that you have oily skin. If you're unsure, consult with a dermatologist to determine your skin type and the best ways to care for it.
Kesimpulan
An oily nose can be a frustrating and embarrassing issue, but it doesn't have to be a permanent one. By making small changes to your skincare routine and lifestyle habits, you can help regulate oil production, keep your skin clear, and feel more confident in your appearance. Remember to always listen to your skin and adjust your routine as needed to achieve your best complexion.
| Method | Description |
| --- | --- |
| Wash Your Face Twice a Day | Keeping your face clean is the first step to reducing oil production. Washing your face twice a day with a gentle cleanser can help remove excess oil, dirt, and debris from your skin's surface. |
| Use a Toner | After washing your face, use a toner to remove any residue and help balance your skin's pH levels. Look for a toner that contains witch hazel, salicylic acid, or tea tree oil, as these are known to help regulate oil production and keep your skin clear. |
| Try an Oil-Free Moisturizer | Contrary to popular belief, even oily skin needs moisture. However, it's important to choose a moisturizer that is oil-free or labeled "non-comedogenic" to prevent clogged pores. Look for ingredients like hyaluronic acid or glycerin, which can help hydrate your skin without adding extra oil. |
| Use Oil-Absorbing Sheets | Oil-absorbing sheets are a quick and easy way to remove excess oil from your skin throughout the day. Simply press the sheet onto your nose (or any other oily areas) and let it absorb the oil. |
| Exfoliate Regularly | Regular exfoliation can help remove dead skin cells and unclog pores, which can help regulate oil production. |
| Apply a Clay Mask | Clay masks are known for their ability to absorb excess oil and impurities from the skin. Apply a clay mask to your nose (or your entire face) once a week to help regulate oil production and keep your skin clear. |
| Eat a Healthy, Balanced Diet | Aim to eat a diet rich in fruits, vegetables, whole grains, and lean protein to promote healthy skin and regulate oil production. |
| Stay Hydrated | Drinking plenty of water can help keep your skin hydrated and prevent excess oil production. |
| Reduce Stress | Find ways to manage your stress, such as through exercise, meditation, or spending time with loved ones. Prioritizing self-care can help reduce stress and promote healthy skin. |