T-Mobile, AT&T, and Verizon have recently implemented the Federal Communications Commission's anti-spoofing protocol to combat rampant phone scams.

T-Mobile, AT&T, and Verizon Have Rolled Out the FCC's Anti-Spoofing Protocol

The anti-spoofing protocol requires phone carriers to verify that the number displayed during a phone call is legitimate and not being used to deceive or "spoof" the recipient. This is a significant move for the industry, as phone scams have become an increasingly common and costly problem for consumers.
According to the Federal Trade Commission, phone scams cost consumers more than $1.9 billion in 2019 alone. Scammers use phone spoofing to make it appear as though they are calling from a legitimate organization or government agency, such as the Internal Revenue Service or Social Security Administration, to trick individuals into giving away sensitive personal information like their Social Security number, bank account info, or credit card numbers.
While the new protocol won't completely eliminate spoofing, it's a step in the right direction. Consumers can rest easier knowing that their phone carriers are taking steps to combat scams and protect their customers.

AT&T vs. T-Mobile: All the Things That Matter

If you're in the market for a new cellphone plan, you might be wondering which carrier is the best choice for you. Here, we'll take a look at AT&T and T-Mobile, two of the major players in the telecommunications industry, and compare their plans, pricing, and coverage.
Plans and Pricing
Both AT&T and T-Mobile offer a variety of plans to meet different customer needs. AT&T has four main plans: Unlimited Starter, Unlimited Extra, Unlimited Elite, and Mobile Share Flex for customers who want to share data with family members.
T-Mobile's plans also come in four main options: Essentials, Magenta, Magenta Plus, and Magenta Max. T-Mobile's essential package starts at $60 per month and includes unlimited talk, text, and data, plus free Netflix on US Magenta plans, while their highest plan, Magenta Max, costs around $85 a month and includes unlimited talk, text, and data, as well as unlimited 5G Ultra Wideband data and unlimited mobile hotspot use.
Overall, T-Mobile's packages are slightly more budget-friendly than AT&T's packages, but you're getting what you pay for. In general, AT&T's plans offer more features and extras like rollover data, which may appeal to some customers.
Coverage and Network
AT&T's coverage is generally considered to be more robust than T-Mobile's coverage. AT&T ranks highest in overall network performance compared to other major wireless providers, according to data from RootMetrics US National RootScore Report. However, T-Mobile has made significant strides in expanding their coverage in recent years, and their network speeds and reliability are impressive.
If you live in a major metropolitan area, you'll likely be happy with either network. However, if you live in a rural or remote area, AT&T may be a better choice due to their wider coverage area.

T-Mobile's Gift to Sprint Customers is an Extra $200 Credit For…

In 2020, T-Mobile announced that they had completed their merger with Sprint, creating a larger and more powerful entity in the telecommunications industry. To celebrate, T-Mobile is offering a special deal to Sprint customers: a $200 credit towards a new device for every Sprint account that transfers over to T-Mobile.
The offer is just one of the many incentives T-Mobile is offering to Sprint customers as it seeks to cement its position as a dominant player in the industry. By combining T-Mobile's already-strong network with Sprint's substantial spectrum holdings, the new company has created a network that should eventually be able to rival the likes of AT&T and Verizon.

Apple iPhone 5 Release Date for T-Mobile Arrives: 3 Reasons Why It's…

Apple's iPhone has long been one of the most sought-after devices in the world, and when it was announced that T-Mobile would begin carrying the device in 2013, it was big news for both companies. Here are three reasons why the release of the iPhone 5 for T-Mobile was such a significant event.
1. Increased Customer Base
With the release of the iPhone 5, T-Mobile was finally able to compete with AT&T and Verizon, who had been carrying the iPhone for several years. By offering the iPhone, T-Mobile was able to capture a sizable portion of the market that had previously been unavailable to them, boosting their customer base and their bottom line.
2. Improved Compatibility
Prior to the release of the iPhone 5, T-Mobile had been known for having inferior connectivity compared to other major carriers. The release of the iPhone 5 brought with it improvements to T-Mobile's network infrastructure, making the carrier a more attractive option for customers looking for reliable connectivity.
3. Better Deals for Customers
One of the ways that T-Mobile was able to compete with the larger carriers was by offering more affordable and flexible data plans to customers. With the iPhone 5, T-Mobile was able to attract even more customers by offering deals and discounts on the device, making it a more accessible option for budget-conscious consumers.

Worth Switching? Twitch Studio Tutorial & Review!

If you're a gamer, you're probably familiar with Twitch, the streaming platform that allows gamers to share their gameplay with audiences all over the world. While Twitch has traditionally been known as a platform for PC gamers, it's recently expanded to include console gaming as well.
If you're thinking of making the switch to Twitch or expanding your streaming capabilities, Twitch Studio is a software that can help you do just that. Twitch Studio is a free, all-in-one streaming app that makes it easy to get started with content creation, whether you're a seasoned pro or just starting out.
FAQs
1. Is Twitch Studio Free?
Yes, Twitch Studio is completely free to use. It's available to anyone with a Twitch account and can be downloaded from the Twitch website. There are no hidden fees or charges associated with the software, making it a great option for budget-conscious gamers who want to get started with streaming.
2. Do I Need Any Special Equipment to Use Twitch Studio?
While having a quality microphone and camera can certainly improve the quality of your streams, you don't need any special equipment to use Twitch Studio. All you need is a computer and an internet connection, and you can get started with creating and streaming content.
Video Review: Worth Switching? Twitch Studio Tutorial & Review!

In conclusion, T-Mobile, AT&T, and Verizon are taking steps to combat phone scams and protect consumers with their implementation of the FCC's anti-spoofing protocol. When it comes to choosing a cellphone carrier, the decision ultimately comes down to individual needs and preferences, whether it's price, coverage, or features. T-Mobile's recent merger with Sprint has made it a strong contender in the industry, and Apple's release of the iPhone 5 for T-Mobile marked a significant turning point for the carrier. Finally, Twitch Studio is a great option for gamers who want to expand their streaming capabilities and create high-quality content without breaking the bank.
If you are looking for T-Mobile's gift to Sprint customers is an extra $200 credit for you've came to the right page. We have 5 Pictures about T-Mobile's gift to Sprint customers is an extra $200 credit for like AT&T vs. T-Mobile: All The Things That Matter and also T-Mobile, AT&T and Verizon have rolled out the FCC's anti-spoofing protocol. Read more: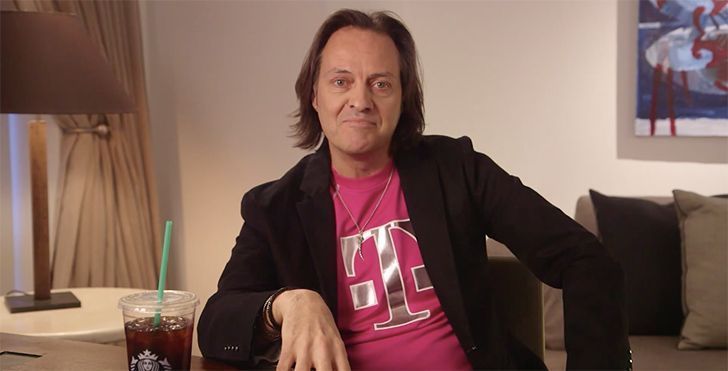 AT&T Internet: Rapid Online Access for Your Digital Needs.
In today's society, trustworthy and quick internet access is essential for many Americans. Whether it's for work, media consumption, e-commerce, or staying connected with loved ones, possessing a fast internet connection at home is crucial. AT&T High-Speed Internet is one of premier ISPs in the United States, supplying an extensive array of online packages and benefits to satisfy the needs of different households. In this piece, we will examine the crucial features, benefits, and factors of AT&T Internet, along with the steps of subscribing to their offerings.
AT&T Internet Characteristics: Crucial Aspects of AT&T High-Speed Internet.
AT&T Internet offers an array of attributes that position it a well-liked choice among customers. Among the primary facets is its high-speed web connectivity, with subscriptions supplying speeds of up to 940 Mbps in specific areas, facilitating seamless video streaming, online gaming, and other high-data-usage tasks. AT&T High-Speed Internet also gives unlimited data consumption, permitting you to explore, view, and get without fretting about hitting data caps or incurring upon additional costs.

Another notable feature of AT&T Internet is its reliability. AT&T has a large and strong network structure that spans across the America, providing a consistent and constant internet connection for its users. Moreover, AT&T offers sophisticated Wi-Fi technology, including the AT&T Smart Home Manager, which allows you to manage your Wi-Fi network, monitor connected devices, and improve your Wi-Fi performance for better coverage and speeds.

AT&T Internet also provides added value through package alternatives. Subscribers can bundle their internet service with AT&T's other services, such as TV and home phone, to reduce on monthly bills and benefit from the convenience of having multiple services from one company. AT&T furthermore gives safeguards, including internet security suite and device protection, to assist safeguard your online online undertakings and safeguard your devices from online dangers.
Advantages of AT&T Internet
Choosing AT&T Internet as your ISP provides several perks. One of the key pros is its high-speed internet access, which enables effortless video streaming, rapid downloads, and uninterrupted online gaming. With AT&T's high-speed fiber network, you can have a dependable and swift internet connection that accommodates multiple devices at the same time, making it ideal for households with several users and devices.

AT&T Internet features customizable plans and pricing options, enabling you to pick the plan that best fits your needs and budget. Whether you're a occasional internet user or a heavy online gamer, AT&T has plans with varying speeds to serve different usage patterns. The availability of bundling options also provides convenience and cost savings for customers who wish to bundle up their internet service with other AT&T services.

AT&T's dedication to client support is another benefit of choosing their internet service. AT&T has a dedicated customer service team that is reachable 24/7 to assist with any technical issues or inquiries. They also supply online resources, such as guides for issue resolution and self-help tools, to assist customers resolve common internet-related concerns.
Factors to Consider Involving AT&T Internet
Even though AT&T Internet comes with numerous advantages, there are also some factors to consider. A key aspect to think about is the availability of AT&T Internet in your location. AT&T's fiber-optic network may have limited coverage, and their internet service could be limited to specific areas. Before subscribing to AT&T Internet, it's crucial to confirm the availability in your specific location to ensure that you can avail their service.

Another aspect is the potential for price changes. Like numerous other ISPs, AT&T Internet may offer promotional pricing for a certain period, and the monthly rate might go up after the promotional period ends. It's important to examine the terms and conditions of the service and comprehend any potential price changes that might happen during the course of your subscription.

Additionally, it's important to take into account the contract terms with AT&T Internet. Some plans may require a contract commitment for a particular period, and early termination fees could be incurred if you opt to cancel before the contract expires. Make sure to check the contract terms and comprehend any potential fees or penalties before committing to a plan.

Another factor is the hardware required for AT&T Internet service. AT&T provides a modem and/or a gateway for their internet service, which could involve a monthly rental fee. Alternatively, you may have the option to purchase your own compatible modem or gateway. It's crucial to understand the equipment requirements and associated costs to make an informed decision.
Signing up for AT&T Internet
Enrolling in AT&T Internet is a easy process. You can begin by confirming the availability of AT&T Internet in your area on their website or by contacting their customer service. Once you have confirmed the serviceability, you can explore through their packages and rate choices to pick the one that best meets your requirements and budget.

During the enrollment process, you may require to provide personal and billing details, like your name, address, and payment method. You may also be required to choose any extra services or add-ons, like bundling with TV or home phone, or including security features. Ensure to review the terms and terms of the subscription, including any potential contract obligations or rate changes, prior to finalizing your sign-up.

Following signing up for AT&T Internet, you will obtain details on the setup procedure. AT&T will arrange a installer to install and set up the required equipment at your home. The installer will verify that your online connection is up and running, and may also assist with guidance in setting up your Wi-Fi network and connecting your devices.
Conclusion
AT&T Internet offers dependable, swift internet access including a variety of options and benefits for households all over the United States. Using its fiber-optic network, unrestricted data usage allowance, and innovative Wi-Fi technology, AT&T Internet provides a smooth online experience for streaming, online gaming, and different data-intensive online activities.

The flexibility of packages and combining options, combined with their commitment to customer service, makes AT&T Internet a sought-after selection for consumers.

Nevertheless, it's vital to factor in factors like serviceability, possible rate changes, contract terms, and device requirements when enrolling to AT&T Internet. By comprehending the conditions and conditions of the subscription, you can take an informed judgment and enjoy the advantages of dependable and fast connectivity with AT&T Internet.

In summary, AT&T Internet provides a powerful and dependable internet service that caters to the online needs of American homes. With its high-speed internet access, innovative features, and flexible subscriptions, AT&T Internet is a preferred choice for many users. If you're seeking a reliable internet service provider, AT&T Internet might be worth looking into for your house.