The internet has brought with it many benefits to people all over the world. It has made it easier to communicate, to shop, to learn, and to access publications on the go. However, it has also become a hunting ground for cybercriminals who seek to exploit unsuspecting users. In particular, malware threats have become rampant with the internet's growth. It is essential to learn how to stay safe from these threats, especially for those who are not tech-savvy.
What is Malware, and how does it work?
Malware is an umbrella term for any software intentionally designed to cause harm, gain unauthorized access to a computer, steal data, or destroy information. Examples of malware include viruses, worms, Trojan horses, and ransomware. Malware works by exploiting vulnerabilities on your computer or mobile device, which can happen through a variety of means, including downloading unknown applications, clicking on suspicious links, visiting risky websites, or simply having weak passwords or outdated software.
How Can You Stay Safe from Malware?
1. Use Antivirus Software
The first rule to stay safe from malware is to always use antivirus software. Antivirus software acts as a shield to your computer, guarding it against viruses and malware from infecting your system. It is important to note that antivirus software cannot stop all threats, but it significantly reduces your risk of being infected. Install trusted antivirus software from reputable vendors and ensure that it updates automatically.
2. Avoid Suspicious Emails and Links
Most malware infections occur through spam emails with malicious links or attachments, so it is important to scrutinize every email you receive. Avoid clicking on malicious links or opening attachments from unknown senders. Phishing emails often trick users into providing their credentials, such as usernames and passwords, so be extra careful before opening emails from your bank, social media accounts, or other online services. Always hover your cursor over the links to see where they lead before clicking on them.
3. Update Your Software Regularly
Outdated software with known vulnerabilities is a prime target for malware attacks. Ensure that you update all your software regularly, including operating systems, browsers, plugins, and applications. Check for updates manually, or enable automatic updates for greater convenience. Additionally, ensure that you use genuine software and avoid downloading pirated software, as it often contains malware.
4. Use Strong Passwords
Weak passwords are easy targets for cybercriminals, mainly when using the same password across multiple services. Always use strong, unique passwords for every account you have, and consider using a password manager to help you create and store passwords securely. Additionally, enable two-factor authentication where possible, as it adds an extra layer of security.
5. Be Wary of Sharing Personal Information Online
Cybercriminals can use personal information such as your name, date of birth, address, and social security number to steal your identity, so you should be extra careful about what you share online. Avoid oversharing sensitive or personal information on social media, and always check the privacy settings on all your online accounts to ensure that you are not oversharing.
Frequently Asked Questions (FAQs)
1. Can I get infected by malware from just visiting a website?
Yes, you can. Cybercriminals have developed many techniques, including drive-by downloads, where malware is automatically downloaded onto your computer when you visit a malicious website without your knowledge. Therefore, it is essential to stay vigilant and only visit trusted websites. Ensure that you have a firewall and antivirus software to protect you from these threats.
2. What should I do if my device gets infected with malware?
If your device gets infected with malware, the first thing to do is to disconnect it from the internet to prevent the malware from spreading. Next, run your antivirus software to detect and remove the malware. Make sure that you update your antivirus definitions before scanning. If the antivirus cannot remove the malware, consider seeking the help of a professional, especially if you have sensitive data on your computer.
Conclusion
Staying safe from malware is a continuous process that requires vigilance and good online practices. Always use antivirus software, avoid suspicious links and emails, update your software regularly, use strong passwords, and be wary of sharing personal information online. By following these tips and frequently updating your knowledge about online security, you can reduce your risks of becoming a victim of malware threats. Remember to stay safe, and browse only trusted websites to get the most out of your online experience.
If you are searching about The Ultimate Guide to Malware & Online Security Threats | GeoEdge you've visit to the right place. We have 5 Pics about The Ultimate Guide to Malware & Online Security Threats | GeoEdge like Is Your Computer Infected? How to Tell if You Have Malware – cfisa.com and also The Ultimate Guide to Malware & Online Security Threats | GeoEdge. Here you go: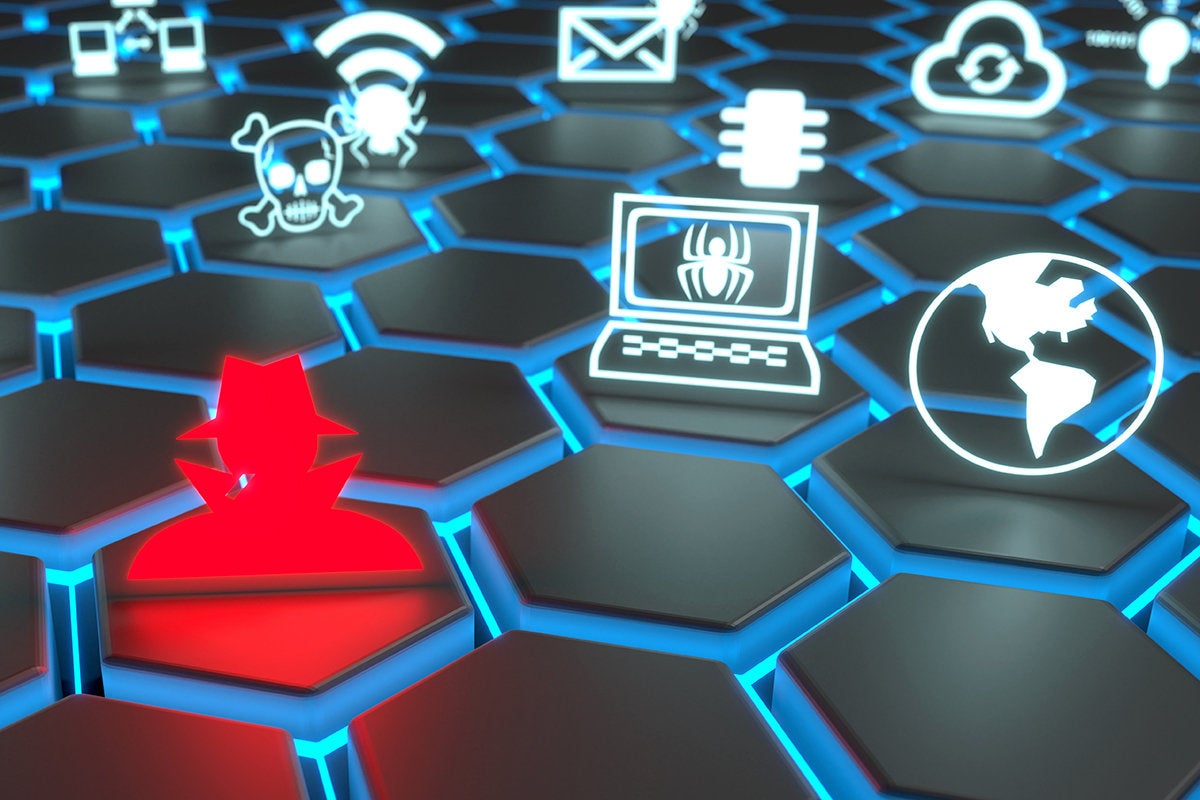 Internet Safety: How To Stay Safe From Malware Threats
Advanced technology has had a crucial part in modern commerce. Particularly in today's online age, technological advancements has made shopping easier, more convenient, and efficient. One of the biggest tech companies that has transformed the world of commerce is Amazon. In this article, we will discuss three fundamental components of Amazon's technology and provide you with a link to commence buying on their website.

Purchase Link: Amazon.com
1. Easy-to-use Interface and Applications
One of the essential pillars of Amazon's technology is its user-friendly platform and applications. Amazon provides accessible applications for various devices, such as desktops, laptops, tablets, and smartphones. Customers can effortlessly and comfortably purchase items from anywhere and at any time. Amazon also offers various search and product filtering options that make it simple for customers to find the products they desire.

Purchase Link: Amazon.com
2. Security and Data Privacy
The second critical pillar of technology for Amazon is security and data protection. Amazon ensures the security of customer information and transaction records. Users can buy products securely and with confidence on Amazon because they offer different safe payment options, including credit cards, debit cards, and other transaction methods.

Purchase Link: Amazon.com
3. Efficient Delivery
Amazon also has a robust pillar of technology in terms of quick logistics. Amazon offers various shipping methods, such as free shipping for Prime customers. Amazon has warehouses and fulfillment centers worldwide, which allows them to deliver products quickly and effectively. Customers can effortlessly monitor their item deliveries through the Amazon application.

Purchase Link: Amazon.com
In conclusion, Amazon is an real instance of how advanced technology has revolutionized the world of trade. With an easy-to-use interface and applications, strong safety and data privacy, and quick logistics, Amazon has assisted thousands of users to buy online effortlessly and conveniently. Do not hesitate to commence shopping on Amazon and enjoy the benefits of technology in online purchasing.

Purchase Link: Amazon.com