Xiaomi has recently launched their flagship smartphone, the Mi Mix 3, which boasts impressive features such as 10GB of RAM and 5G connectivity. This device has been gaining a lot of attention and positive reviews from tech enthusiasts, which is not surprising given Xiaomi's track record of producing high-quality devices at an affordable price point. In this article, we will go through the key features of the Mi Mix 3 and why it's worth considering as your next smartphone.
10GB RAM and 5G connectivity
The Mi Mix 3 is one of the few smartphones in the market that offers a whopping 10GB of RAM. This is significant because it allows for smoother multitasking and faster app launch times. It's a feature that will appeal to power users who demand the best performance from their devices. Additionally, the Mi Mix 3 supports 5G connectivity, which means that you'll be able to take advantage of the next generation of mobile internet speeds. Although 5G networks are not widely available yet, they will become increasingly common in the coming years, so it's wise to future-proof your device by investing in a 5G capable phone.
Sleek Design and Notch-less Display
The Mi Mix 3 features a gorgeous design that is sure to turn heads. It has a ceramic back panel and an aluminum frame that gives it a premium feel that is comparable to other high-end smartphones. The device has a 6.39-inch AMOLED display with a resolution of 1080×2340 pixels. What stands out about the display is that it is notch-less, which means that it doesn't have a cutout at the top of the screen for the front-facing camera. Instead, the Mi Mix 3 has a unique sliding mechanism that reveals the dual front-facing cameras. This design choice allows for a more immersive viewing experience and makes the device stand out from the competition.
Dual Camera Setup and AI Features
Speaking of cameras, the Mi Mix 3 has a dual-camera setup on the back, with a 12-megapixel wide-angle lens and a 12-megapixel telephoto lens. The device also has a dual-camera setup on the front, with a 24-megapixel wide-angle lens and a 2-megapixel depth sensor. The camera system is capable of taking high-quality photos and videos, and it comes loaded with AI features that can automatically detect scenes and adjust settings accordingly. For example, if you're taking a photo of a landscape, the camera will automatically adjust the settings to produce the best possible image. It's a handy feature that takes the guesswork out of photography.
Battery Life and Fast Charging
The Mi Mix 3 has a 3,200mAh battery that should last you through a day of moderate usage. If you're a heavy user, you'll be pleased to know that the device comes with fast charging capabilities. It supports Qualcomm's Quick Charge 4+ technology, which means that you can charge the device from 0 to 50% in just 30 minutes. This is a significant improvement over the previous generation's charging capabilities, which is a testament to Xiaomi's commitment to improving their devices every year.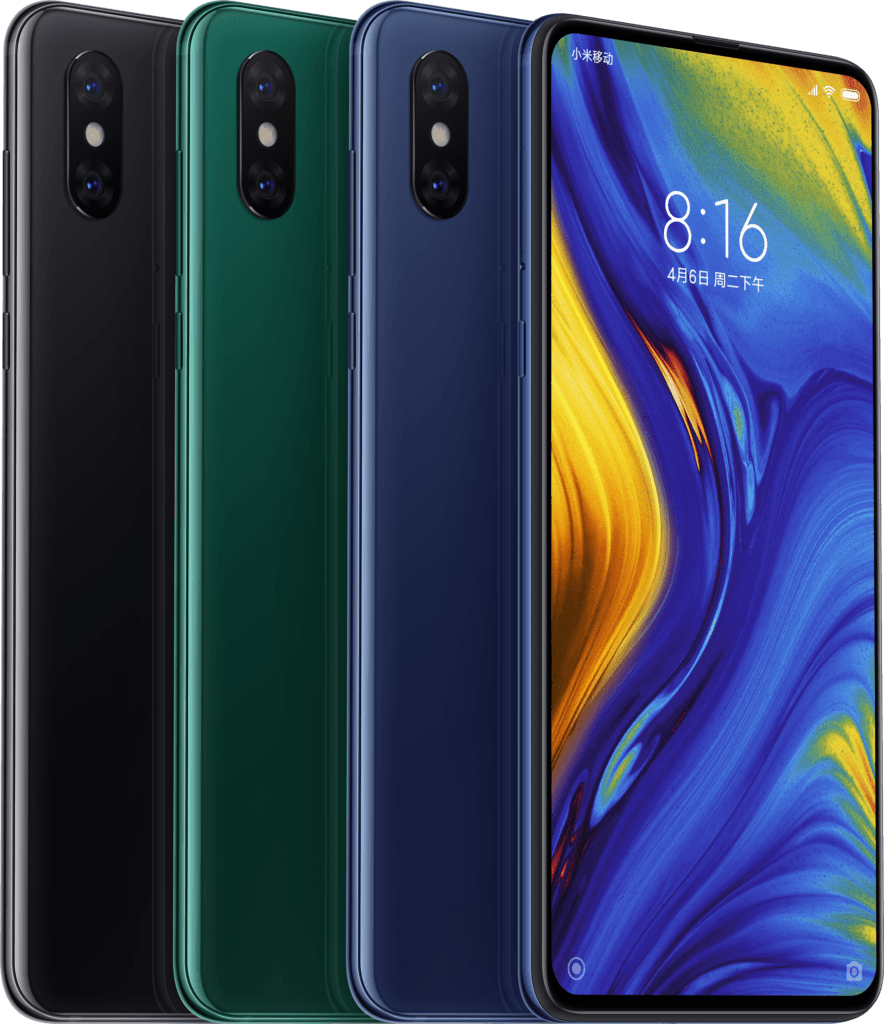 FAQ
Q: Does the Mi Mix 3 have a headphone jack?
A: No, the Mi Mix 3 does not have a headphone jack. However, it comes with a USB-C to 3.5mm headphone jack adapter in the box.
Q: Is the Mi Mix 3 water-resistant?
A: No, the Mi Mix 3 is not water-resistant. It's recommended that you keep the device away from water and avoid using it in rainy conditions.
Conclusion
Overall, the Xiaomi Mi Mix 3 is an impressive smartphone that offers a lot of value for its price point. Whether you're a power user or just looking for a device that offers a great display and camera system, the Mi Mix 3 has something for everyone. Its impressive RAM and 5G capabilities make it a future-proof device that you can rely on for years to come. So, if you're in the market for a new smartphone, be sure to consider the Xiaomi Mi Mix 3.
Video Review
For a more detailed review of the Xiaomi Mi Mix 3, check out this video review:
If you are searching about Xiaomi Mi MIX 3 Is Official – Comes With 10GB RAM, 5G Connectivity you've came to the right place. We have 5 Pics about Xiaomi Mi MIX 3 Is Official – Comes With 10GB RAM, 5G Connectivity like Xiaomi Mi Mix 3 Announced | ePHOTOzine and also Xiaomi Mi Mix 3 Announced | ePHOTOzine. Here it is: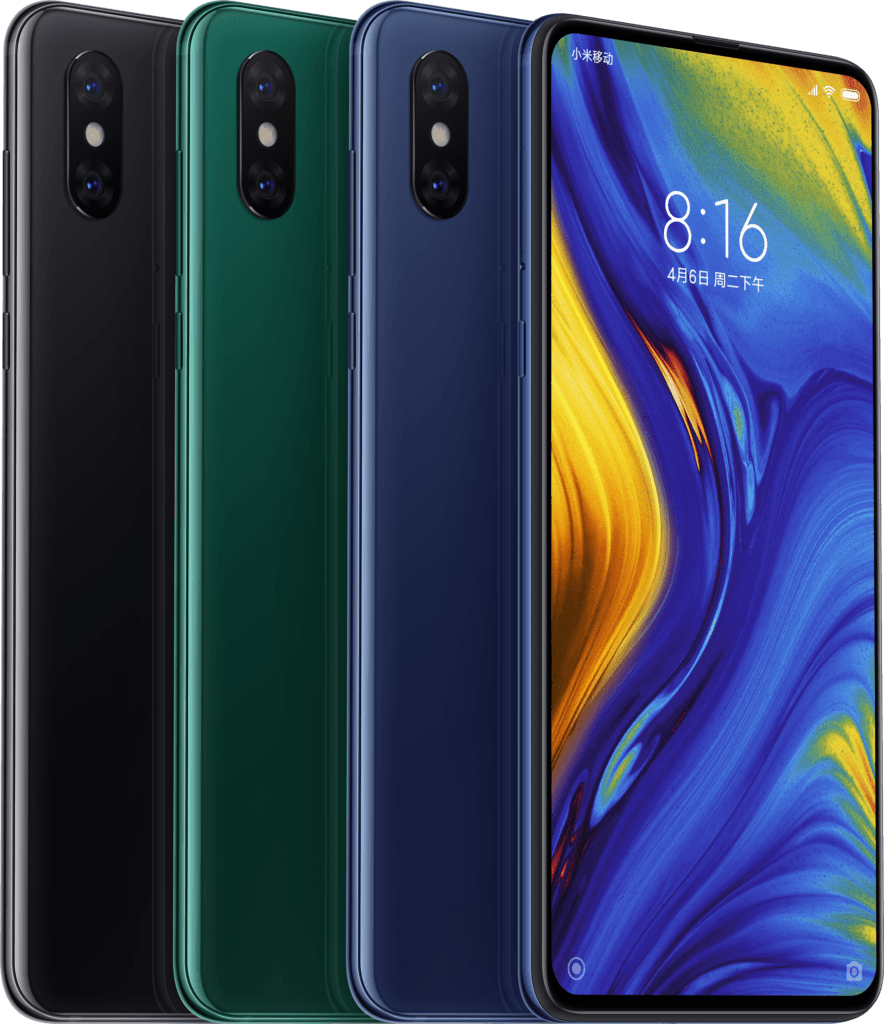 Mi Mix 3: A Notch-less Flagship Smartphone From Xiaomi – TechStory
Technology has played a significant part in modern trade. Particularly in today's online age, technology has made shopping simpler, less cumbersome, and efficient. One of the biggest tech companies that has transformed the world of trade is Amazon. In this piece of writing, we will discuss three key pillars of Amazon's technological innovations and provide you with a link to begin buying on their internet site.

Purchase Link: Amazon.com
1. Easy-to-use Interface and Applications
One of the fundamental pillars of Amazon's technology is its user-friendly platform and applications. Amazon provides accessible applications for various devices, including desktops, laptops, tablets, and smartphones. Customers can effortlessly and conveniently buy products from anywhere and at any time. Amazon additionally offers different search and product filtering features that make it easy for users to locate the items they desire.

Purchase Link: Amazon.com
2. Security and Data Protection
The next critical pillar of technology for Amazon is security and data protection. Amazon guarantees the safety of user information and purchase transactions. Customers can buy products safely and confidently on Amazon because they provide various safe transaction methods, including credit cards, debit cards, and other transaction methods.

Purchase Link: Amazon.com
3. Efficient Logistics
Amazon additionally has a robust pillar of technology in terms of efficient logistics. Amazon offers various shipping methods, such as free shipping for Prime users. Amazon has warehouses and distribution centers worldwide, which enables them to deliver products quickly and effectively. Users can easily track their product deliveries through the Amazon app.

Purchase Link: Amazon.com
In conclusion, Amazon is an actual instance of how advanced technology has transformed the world of commerce. With an user-friendly platform and applications, good security and data protection, and quick logistics, Amazon has helped thousands of customers to shop online effortlessly and conveniently. Do not delay to begin buying on Amazon and enjoy the benefits of technology in online shopping.

Purchase Link: Amazon.com