Ring, a company that specializes in home security, is known for producing high-quality outdoor Wi-Fi cameras. Their latest offering is the Ring Spotlight Cam, a camera that is designed to provide 24/7 monitoring of your home, even in the darkest of conditions.
Features
The Ring Spotlight Cam comes in three different models: battery-powered, wired, and solar-powered. The battery-powered model comes with a rechargeable battery that can last for several months on a single charge. The wired model connects directly to your home's power supply, eliminating the need for regular battery changes. The solar-powered model is designed to be fully self-sufficient and can operate for months on end without any external power source.
All three models are equipped with a 1080p HD camera that provides crystal-clear video footage, even in low-light conditions. The camera has a wide-angle lens that provides a 140-degree field of view, which is more than enough to cover most outdoor spaces. The camera also has infrared night vision, which allows it to capture video footage even in complete darkness.
The Ring Spotlight Cam also comes with two-way audio, which allows you to communicate with visitors and potential intruders through the camera's built-in speaker and microphone. You can use the Ring app to talk to anyone who is within earshot of the camera, whether they are at your front door or in your backyard.
Installation
The Ring Spotlight Cam is incredibly easy to install, regardless of which model you choose. The battery-powered model simply requires you to insert the rechargeable battery and mount the camera wherever you want it. The wired model requires you to connect the camera to your home's power supply and then mount it in the desired location. The solar-powered model requires you to install the camera in a location that receives plenty of sunlight, so that it can recharge its battery during the day.
Once the camera is installed, you can connect it to your home's Wi-Fi network using the Ring app. The app will guide you through the entire setup process, which usually takes no more than a few minutes. Once the camera is connected to your Wi-Fi network, you can use the app to view live video footage and receive instant alerts whenever the camera detects motion.
FAQ
What happens if the camera's battery dies?
If you have the battery-powered model and the camera's battery dies, you can simply remove the battery and recharge it using the included charging cable. If you have the wired or solar-powered model, the camera will continue to function as long as it is connected to a power source.
Can I use the Ring Spotlight Cam indoors?
While the Ring Spotlight Cam is primarily designed for outdoor use, you can certainly use it indoors if you wish. The camera's features and functionality will work just as well indoors as they do outdoors.
Video
Watch this video to see the Ring Spotlight Cam in action:
Conclusion
If you're looking for a reliable and affordable outdoor Wi-Fi camera, the Ring Spotlight Cam is definitely worth considering. With its 1080p HD camera, wide-angle lens, and infrared night vision, it provides excellent video footage day or night. It's also incredibly easy to install and use, and can be powered by a rechargeable battery, your home's power supply, or even the sun. Overall, the Ring Spotlight Cam is a great investment for anyone who wants to keep their home safe and secure.
If you are searching about Ring Spotlight Cam 1080p Outdoor Wi-Fi Camera 8SB1S7-BEN0 B&H you've visit to the right place. We have 5 Images about Ring Spotlight Cam 1080p Outdoor Wi-Fi Camera 8SB1S7-BEN0 B&H like Ring Spotlight Cam 1080p Outdoor Wi-Fi Camera 8SH1P7-BEN0 B&H and also Ring Spotlight Cam Wired Review – The Streaming Blog. Read more: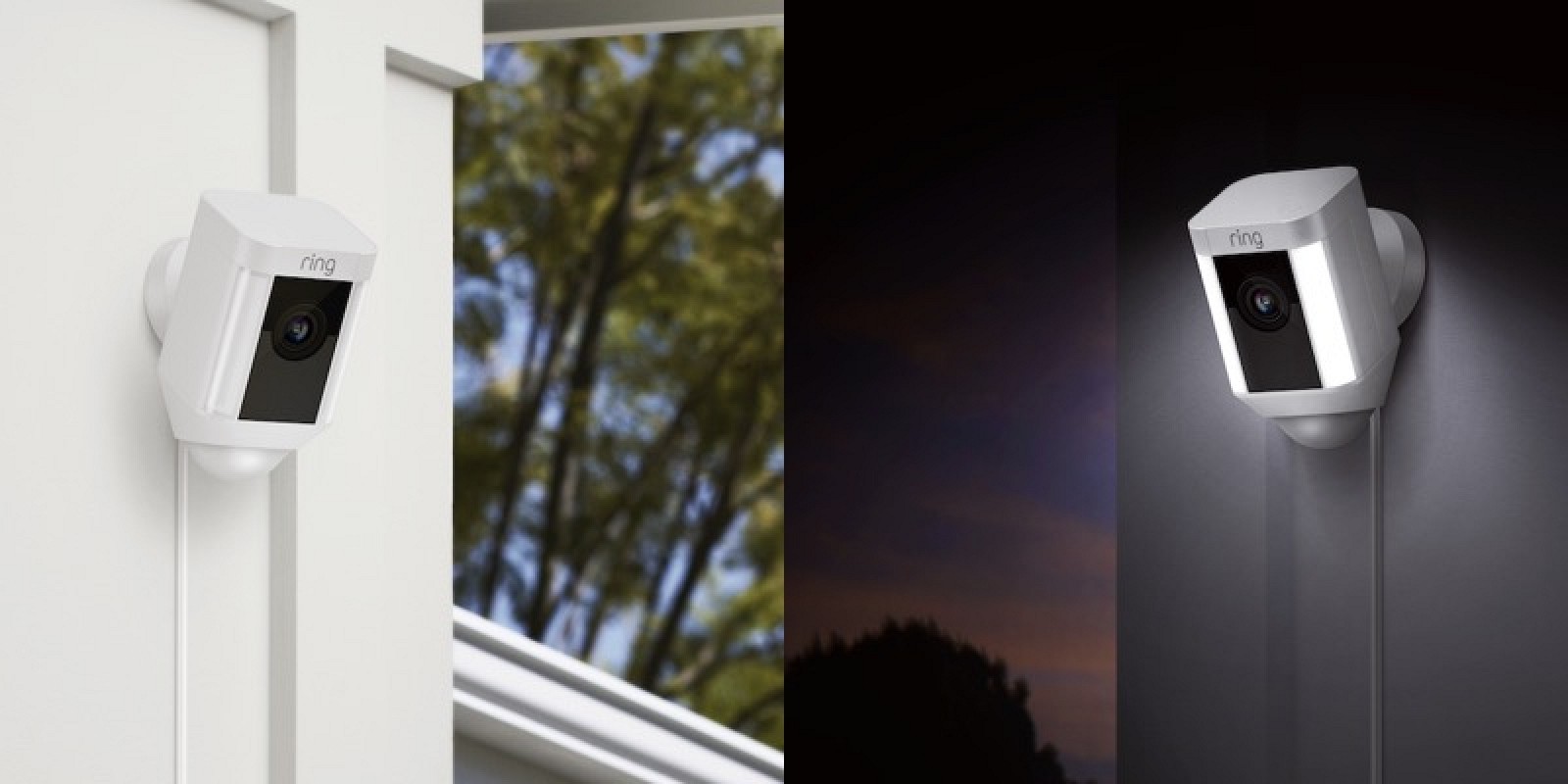 Ring Spotlight Cam Wired Review – The Streaming Blog
Advanced technology has played a significant role in modern commerce. Especially in today's online age, technological advancements has made shopping easier, less cumbersome, and efficient. One of the largest tech companies that has revolutionized the world of commerce is Amazon. In this article, we will discuss three fundamental pillars of Amazon's technology and provide you with a link to begin buying on their internet site.

Purchase Link: Amazon.com
1. Easy-to-use Interface and Applications
One of the fundamental pillars of Amazon's technology is its easy-to-use platform and applications. Amazon provides accessible applications for various devices, including desktops, laptops, tablets, and smartphones. Users can easily and conveniently buy items from anywhere and at any time. Amazon additionally offers various search and item filtering features that make it easy for customers to locate the items they want.

Purchase Link: Amazon.com
2. Safety and Data Protection
The next critical pillar of technology for Amazon is safety and data protection. Amazon guarantees the security of customer information and purchase transactions. Users can buy items safely and with confidence on Amazon because they provide various secure payment options, such as credit cards, debit cards, and other transaction methods.

Purchase Link: Amazon.com
3. Efficient Logistics
Amazon also has a strong pillar of technology in terms of efficient logistics. Amazon offers different shipping options, such as free shipping for Prime customers. Amazon has warehouses and fulfillment centers worldwide, which allows them to deliver items quickly and effectively. Customers can easily monitor their product deliveries through the Amazon application.

Purchase Link: Amazon.com
In conclusion, Amazon is an actual example of how technology has transformed the world of trade. With an easy-to-use platform and applications, good safety and data protection, and efficient logistics, Amazon has helped thousands of users to shop online effortlessly and comfortably. Do not delay to commence buying on Amazon and enjoy the advantages of technology in online shopping.

Purchase Link: Amazon.com