In the pursuit of progress, science has often pushed the boundaries of what seems possible. One such frontier that has long captivated human imagination is space exploration. Humanity has been fascinated with the stars and the mysteries of the universe for centuries. Over the past few decades, we have seen remarkable advances in technology that have allowed us to explore our solar system and beyond. Scientists are now exploring the idea of interplanetary travel, and the possibility of humans one day living on other planets in our solar system. In this article, we will explore the science of becoming "interplanetary", focusing on the inner planets – Mercury, Venus, Earth, Mars – and how we can make a new life among the stars.
The Inner Planets
The four inner planets of our solar system are Mercury, Venus, Earth, and Mars. These planets are located closest to the sun and are composed mostly of rock and metal. There is a significant difference in the atmosphere and conditions of each planet, making them unique in their own way. Understanding the properties of each planet is key to developing technologies that will allow humans to live on these planets in the future.
Mercury
Mercury is the smallest planet in the Solar System and is located closest to the sun. Temperatures on the surface of Mercury can reach up to 800 degrees Fahrenheit during the day and drop below -290 degrees Fahrenheit at night. It is one of the most inhospitable environments in the solar system due to its extreme temperature variations and lack of atmosphere. The spacecraft has visited Mercury just three times in history, and scientists have only mapped about 45% of its surface.
Can Humans Live on Mercury?
Living on Mercury would be an enormous challenge. Its extreme temperature variations and lack of atmosphere make it an inhospitable environment for human life. There is no air on Mercury, which means no breathable oxygen. If humans were to inhabit Mercury, they would have to live inside a sealed, pressurized environment. Creating this type of environment on Mercury would be extremely challenging since Mercury's surface temperature swings from incredibly hot to extremely cold during each day. Scientists are still exploring various possibilities of utilizing Mercury's resources, such as minerals like magnesium and helium-3 that could be extracted and exported to Earth.
Venus
Venus is the second planet from the sun and is known for its thick, toxic atmosphere that traps heat and makes it the warmest planet in the solar system. Temperatures on the surface of Venus can reach up to 890 degrees Fahrenheit, making it hotter than the surface of Mercury despite being further away from the sun. The atmosphere on Venus is also incredibly dense, which can cause intense atmospheric pressure.
Can Humans Live on Venus?
Living on Venus would be a significant challenge due to its harsh environment. However, scientists have proposed several ideas for colonizing Venus. The most promising one involves an airship that would float in the upper part of Venus's atmosphere. The airship would use solar power to generate electricity and would obtain resources from the atmosphere for human habitation. The aim would be to keep the airship afloat for several years, allowing humans to conduct research and even explore the planet's surface using smaller, remotely operated vehicles.
Earth
Earth is known as the "blue planet" and is the only planet in the Solar System known to harbor life. Earth's atmosphere is composed mostly of nitrogen and oxygen, making it the perfect environment for humans to thrive. The temperature on Earth varies based on the location and time of year, but it is generally comfortable for human life.
Can Humans Live on Earth?
Of course, humans can live on Earth! In fact, Earth is the only planet we know of that is hospitable to human life, and there is a good reason why we call it home. However, our actions as a society have increasingly threatened the environment and the planet's resources, making it critical to take action in preserving and improving the planet's health.
Mars
Mars is often referred to as the "Red Planet" due to its reddish color. It is the fourth planet from the sun and is a rocky, terrestrial planet, similar to Earth. Temperatures on Mars can range from as low as -195 degrees Fahrenheit to as high as 70 degrees Fahrenheit, depending on location and time of year. Mars's atmosphere is much thinner than Earth's, composed primarily of carbon dioxide.
Can Humans Live on Mars?
Yes, humans could live on Mars in the future. However, this would require significant advances in technology and infrastructure. Mars is an inhospitable place, with no breathable air, extreme temperatures, and radiation from the sun. Scientists have proposed several ways to make Mars habitable, such as creating a greenhouse effect by introducing greenhouse gases or terraforming the planet entirely by changing the planet's atmosphere and environment to become more like Earth. One of the main challenges is finding ways to generate water and food, and protect humans from the harsh environment. However, scientists and engineers worldwide are already researching ways to overcome these challenges, inching us closer to the possibility of living on Mars.
FAQs
Q: How much would it cost to live on a planet in the Solar System?
A: The cost of living on a planet in the solar system would be incredibly high. The technology required to transport humans and set up infrastructure on another planet is still in its infancy, and we do not know the exact cost. However, it would be in the trillions of dollars, as we would need to create transport systems, habitats, and facilities that can sustain human life on a different planet. Until then, we must continue our space exploration work, to push the limits of the human frontier and understand our universe better.
Q: Can we survive in the vacuum of space?
A: It is incredibly challenging to survive in the vacuum of space. The human body is not built to withstand the harsh conditions of space, such as radiation and extreme temperature variations. If a person were to be exposed to space without protective gear, they would suffocate immediately, and their body fluids would start to boil due to the lack of pressure. Space agencies, such as NASA, have developed spacesuits that provide astronauts with the necessary protection to survive in space for short periods. However, long-term space travel would require significant advancements in technology for humans to survive in space without any constraints.
The Future of Interplanetary Travel
Interplanetary travel may seem inconceivable now, but in the future, it may be a reality. Scientists are already making significant progress in developing technologies that could allow us to travel to other planets and create sustainable habitats for humans. One of the areas where significant progress has been made is in the development of reusable spacecraft, which can reduce the cost of space travel and make it more accessible. Another area of interest is in the development of self-sustaining habitats, which can generate water and food while protecting humans from the harsh environment of space. These advances, combined with ongoing research in space exploration, will undoubtedly bring us closer to the dream of interplanetary travel and the possibility of humans living on other planets.
Conclusion
The science of becoming "interplanetary" is a fascinating topic, and the future is full of possibilities. Although we may still be decades away from humans living on other planets, the progress we have made so far is remarkable. With ongoing research and advancements in technology, we may one day see humans living on planets such as Mars or Venus. However, significant challenges lie ahead, and we must continue to push the boundaries of science and technology to make this a reality. As we explore the universe further, we also gain a deeper understanding of our place in the cosmos and our tremendous potential as a species.
If you are looking for The Science of Becoming "Interplanetary": How Can Humans Live on you've visit to the right page. We have 5 Images about The Science of Becoming "Interplanetary": How Can Humans Live on like The Science of Becoming "Interplanetary": How Can Humans Live on and also Mercury False Color Rotation Movie | NASA Solar System Exploration. Here you go: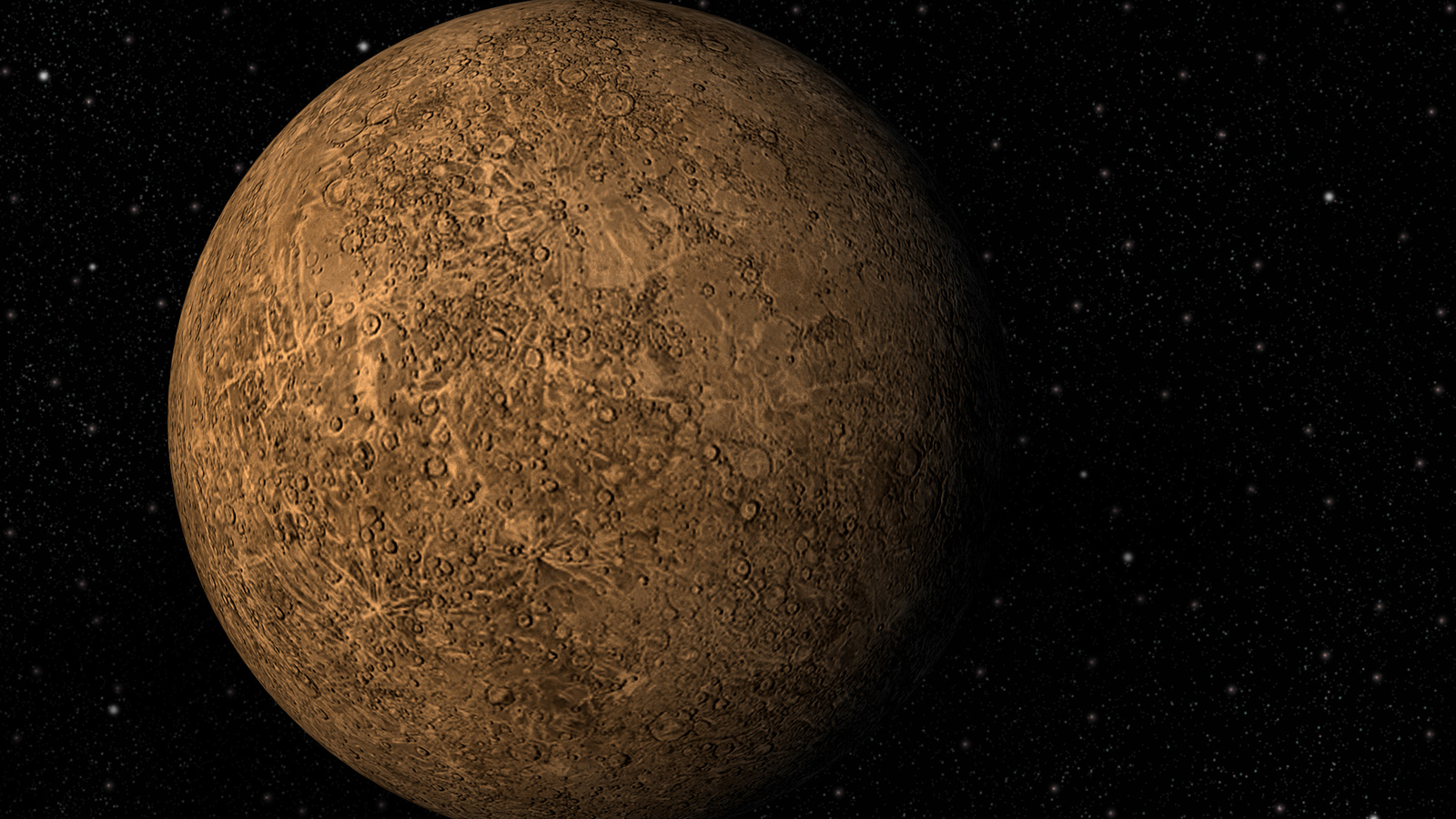 Mercury | The Solar System | Science | Eden Channel
Technology has had a crucial role in modern trade. Especially in today's digital age, technological advancements has made shopping easier, more convenient, and productive. One of the biggest tech companies that has revolutionized the world of trade is Amazon. In this article, we will discuss three fundamental pillars of Amazon's technological innovations and provide you with a link to commence buying on their website.

Purchase Link: Amazon.com
1. Easy-to-use Interface and Applications
One of the essential pillars of Amazon's technology is its easy-to-use platform and applications. Amazon provides accessible applications for different devices, including desktops, laptops, tablets, and smartphones. Users can effortlessly and conveniently buy products from anywhere and at any time. Amazon additionally offers different search and item filtering features that make it easy for customers to locate the items they want.

Purchase Link: Amazon.com
2. Safety and Data Protection
The second critical pillar of technology for Amazon is safety and data privacy. Amazon ensures the safety of customer information and purchase transactions. Customers can buy items safely and with confidence on Amazon because they provide different safe transaction options, including credit cards, debit cards, and other transaction methods.

Purchase Link: Amazon.com
3. Efficient Logistics
Amazon additionally has a robust pillar of technology in terms of quick logistics. Amazon provides different shipping methods, such as free shipping for Prime customers. Amazon has warehouses and distribution centers worldwide, which allows them to deliver products quickly and efficiently. Customers can effortlessly track their item deliveries through the Amazon app.

Purchase Link: Amazon.com
In conclusion, Amazon is an real example of how advanced technology has revolutionized the world of commerce. With an user-friendly interface and applications, good security and data protection, and quick logistics, Amazon has helped thousands of users to buy online effortlessly and conveniently. Do not delay to commence shopping on Amazon and experience the benefits of technology in online purchasing.

Purchase Link: Amazon.com