Skull and Bones, the new game from Ubisoft, has caused quite a stir on the gaming scene. Lovers of sea adventure, stratetegic battles, and the danger and thrills of piracy – this one is for you! The game is set to be released later this year and players are getting excited, so here's all the news, trailers, and details about Skull and Bones.
Skull and Bones Release Date, News and Trailers
The release date for Skull and Bones is yet to be confirmed, but developers are forecasting a 2019 release. Rumours suggest that November could be a likely time and if this proves to be true, gamers will have their hands on the game in time for the holiday season.
At E3 2017 and 2018 Ubisoft presented two trailers for Skull and Bones. The first, created for the 2017 E3 conference, introduced viewers to an open world pirate game, filled with naval battles and thrilling action scenes. Similarly, the second trailer from 2018 gave players glimpses of what could be expected from the game and built on the anticipation for the game's eventual release.
Skull and Bones: What to Expect
Set in an Open World environment, Skull and Bones promises to have multi-player action, as well as a single-player narrative-driven campaign. Players will become the captain of their own pirate ship and take to the high seas to battle other ships and scour the oceans for loot. It won't just be other ships that the pirate-captains have to deal with; storms, whales, and warships can all be a threat. Players will need to craft mmunities and create their own pirate gangs, forming alliances and engaging in raids and battles with other gangs.
Crafting is a big part of Skull and Bones, with captains able to upgrade their ships as they go. As battles are fought and missions completed, more loot can be earned, allowing players to create a bigger and better pirate vessel.
No Pirate game would be complete without a colony or island paradise, this is present in Skull and Bones. Gamers are able to establish a base in 'The Hunting Grounds' as they play through the single-player campaign, allowing them to build fortifications and store their hard-earned loot.
Skull and Bones Multiplayer Gameplay
Multi-player gameplay looks set to be a huge part of Skull and Bones experience. Players are pitted against each other in naval battles either one-on-one or within gangs. The aim is to capture and hold loot located in various key locations around the map.
The battle is further complicated by various scenarios which affect the game, ranging from storms and gunpowder barrels to whales which can tip the balance of power and give the upper hand to the quick witted captian. Alongside their chosen ship and its crew, captains will employ tactics and strategies to defeat their rivals and win the fight.
Skull and Bones: Everything We Know So Far
Skull and Bones looks to be an exciting blend of genres, mixing action, strategy and RPG. Players have control of their all-important ships, and can follow their own path to victory. By forming gangs and alliances with other gamers, they can become hardened, feared pirates or go it alone, hunting down the enemies of their enemies and raiding settlements. With an open world and limitless possibilities, Skull and Bones looks likely to become an instant classic when it's released later this year.
FAQ
When is Skull and Bones being released? Skull and Bones is expected to be released later in 2019. The exact date is yet to be confirmed, but rumours suggest it could be around November.
Will Skull and Bones only be available on consoles? skull and Bones is yet to be confirmed, but it is likely to be available on Xbox One, PS4, and PC.
Check out the official trailer for Skull and Bones for a further glimpse of the game:
If you are searching about Skull and Bones release date, news and trailers – Gigarefurb you've visit to the right page. We have 4 Pics about Skull and Bones release date, news and trailers – Gigarefurb like Skull and Bones release date, news and trailers – Gigarefurb and also Skull and Bones: everything we know so far | TechRadar. Read more: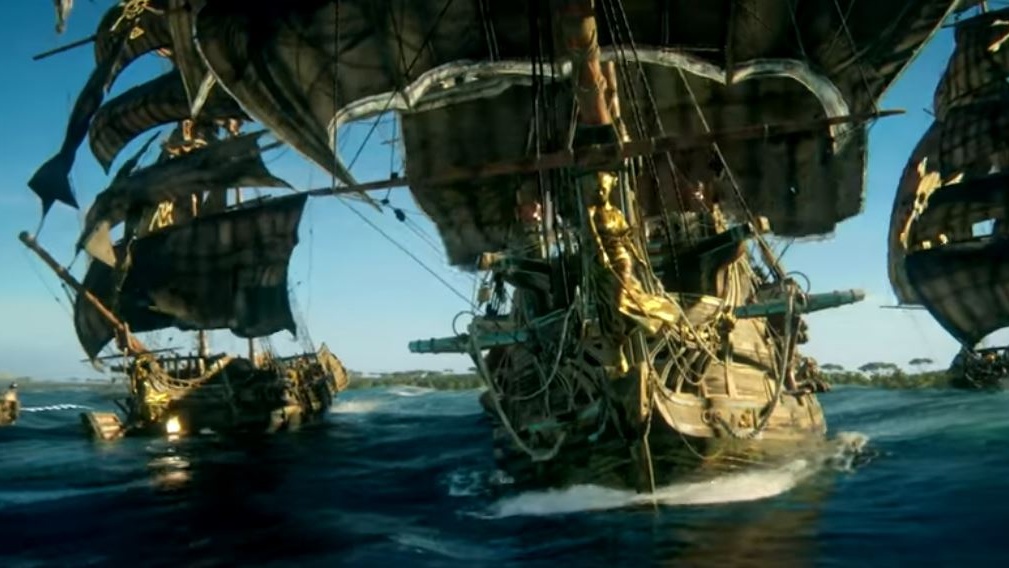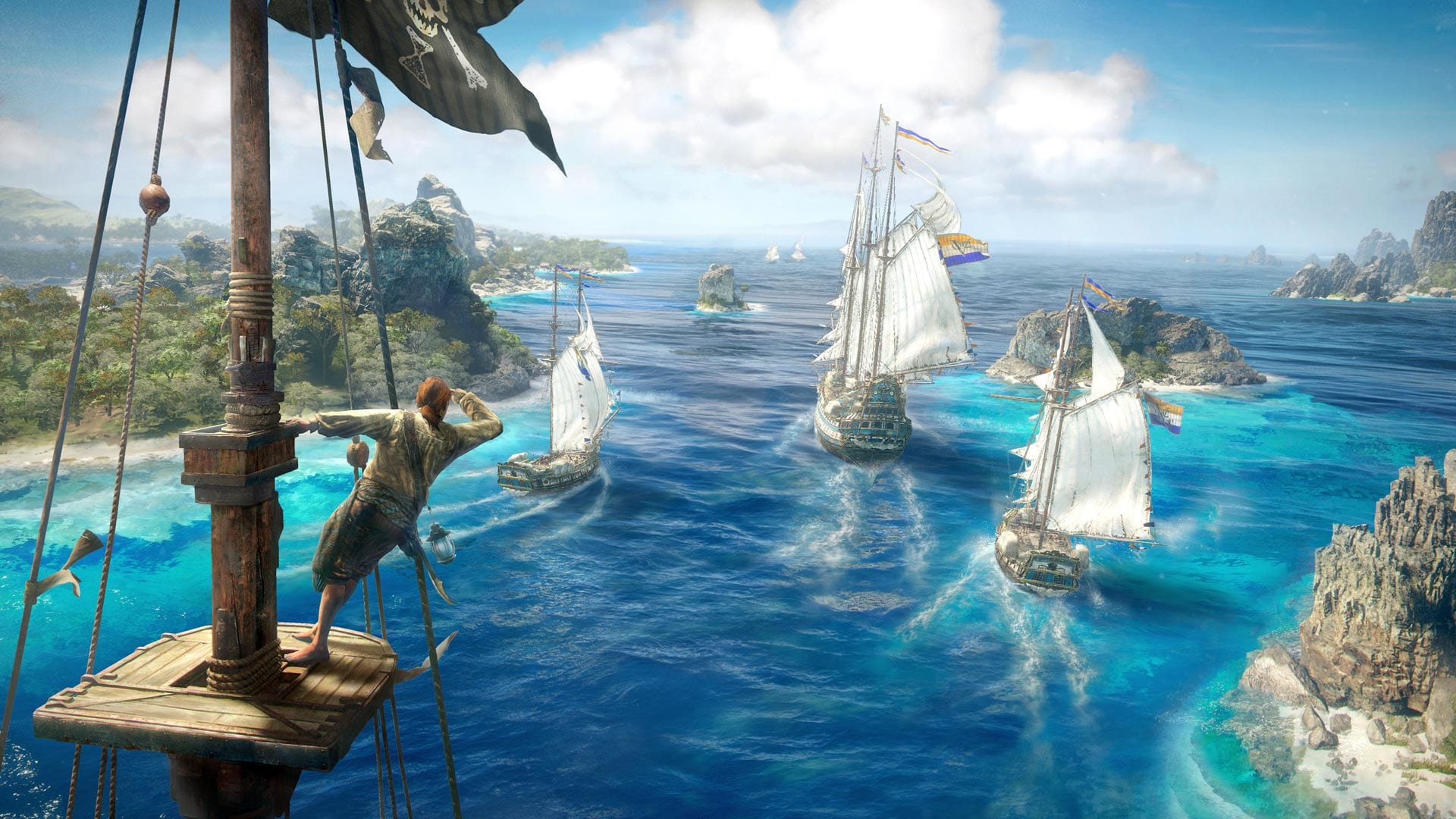 Skull And Bones: Everything We Know So Far | TechRadar
Technology has had a crucial role in modern trade. Especially in today's online age, technological advancements has made shopping easier, less cumbersome, and efficient. One of the largest technology companies that has transformed the world of trade is Amazon. In this piece of writing, we will discuss three fundamental components of Amazon's technology and provide you with a link to commence shopping on their internet site.

Purchase Link: Amazon.com
1. User-friendly Platform and Applications
One of the essential pillars of Amazon's technology is its easy-to-use platform and applications. Amazon offers accessible applications for various devices, including desktops, laptops, tablets, and smartphones. Customers can easily and comfortably purchase items from anywhere and at any time. Amazon additionally offers different search and item filtering options that make it easy for users to locate the products they want.

Purchase Link: Amazon.com
2. Security and Data Privacy
The second critical pillar of technology for Amazon is safety and data privacy. Amazon ensures the security of customer information and purchase transactions. Customers can purchase products safely and with confidence on Amazon because they offer different safe transaction methods, such as credit cards, debit cards, and other payment methods.

Purchase Link: Amazon.com
3. Efficient Logistics
Amazon additionally has a strong pillar of technology in terms of efficient logistics. Amazon provides different shipping options, such as free shipping for Prime customers. Amazon has warehouses and fulfillment centers worldwide, which allows them to deliver products quickly and efficiently. Users can effortlessly track their product deliveries through the Amazon app.

Purchase Link: Amazon.com
In conclusion, Amazon is an real instance of how advanced technology has revolutionized the world of commerce. With an easy-to-use interface and applications, strong security and data protection, and efficient logistics, Amazon has helped thousands of users to buy online easily and comfortably. Do not hesitate to begin buying on Amazon and enjoy the advantages of technology in online shopping.

Purchase Link: Amazon.com