Spectrum Mobile is making waves in the telecommunications industry, offering competitive mobile plans and coverage across the United States. But how does it stack up against other carriers like AT&T and T-Mobile? Let's take a closer look at what Spectrum Mobile has to offer.
AT&T vs Spectrum Mobile
AT&T is one of the largest telecommunications companies in the world, offering everything from mobile plans to internet and television services. How does Spectrum Mobile compare?
One major difference is that Spectrum Mobile operates on Verizon's network, while AT&T has its own network. This means that coverage may vary depending on your location. However, both carriers offer nationwide coverage.
In terms of pricing, Spectrum Mobile tends to be more affordable than AT&T. For example, Spectrum Mobile's unlimited plan is priced at $45 per line, while AT&T's unlimited plan starts at $75 per line. However, AT&T does offer a wider range of plans, including prepaid options.
When it comes to features, both carriers offer similar perks such as mobile hotspot and international roaming. However, AT&T does offer more perks for its customers, such as free HBO Max with select plans.
T-Mobile Home Internet vs Spectrum
T-Mobile is another major player in the telecommunications industry. How does Spectrum Mobile stack up against T-Mobile's home internet offerings?
Firstly, it's important to note that Spectrum Mobile does not offer home internet services. However, Spectrum does offer high-speed internet services through its Spectrum Internet plans.
In terms of mobile plans, both carriers offer similar features such as unlimited data and the ability to include multiple lines on a single plan. However, T-Mobile tends to have better coverage in rural areas compared to Spectrum Mobile.
When it comes to home internet, T-Mobile offers a 5G Home Internet plan that provides fast internet speeds. However, this plan is only available in select areas. Spectrum Internet plans offer download speeds up to 200 Mbps and do not require contracts.
Frequently Asked Questions
1. Can I bring my own device to Spectrum Mobile?
Yes, you can bring your own device to Spectrum Mobile as long as it is compatible with their network. You can check if your device is compatible on their website.
2. Does Spectrum Mobile offer 5G coverage?
Yes, Spectrum Mobile does offer 5G coverage in select areas. You can check their website to see if 5G is available in your area.
Video: A Closer Look at Spectrum Mobile
Overall, Spectrum Mobile offers competitive mobile plans with affordable pricing and solid coverage. While it may not have as many features or perks as other carriers, it is a reliable option for those on a budget.
If you are searching about T-Mobile Home Internet vs Spectrum – Let's Compare you've visit to the right page. We have 5 Images about T-Mobile Home Internet vs Spectrum – Let's Compare like Spectrum Mobile Vs. AT&T: Which Is The Better Carrier? and also AT&T vs Spectrum Mobile – Carrier Comparison | MoneySavingPro. Here you go: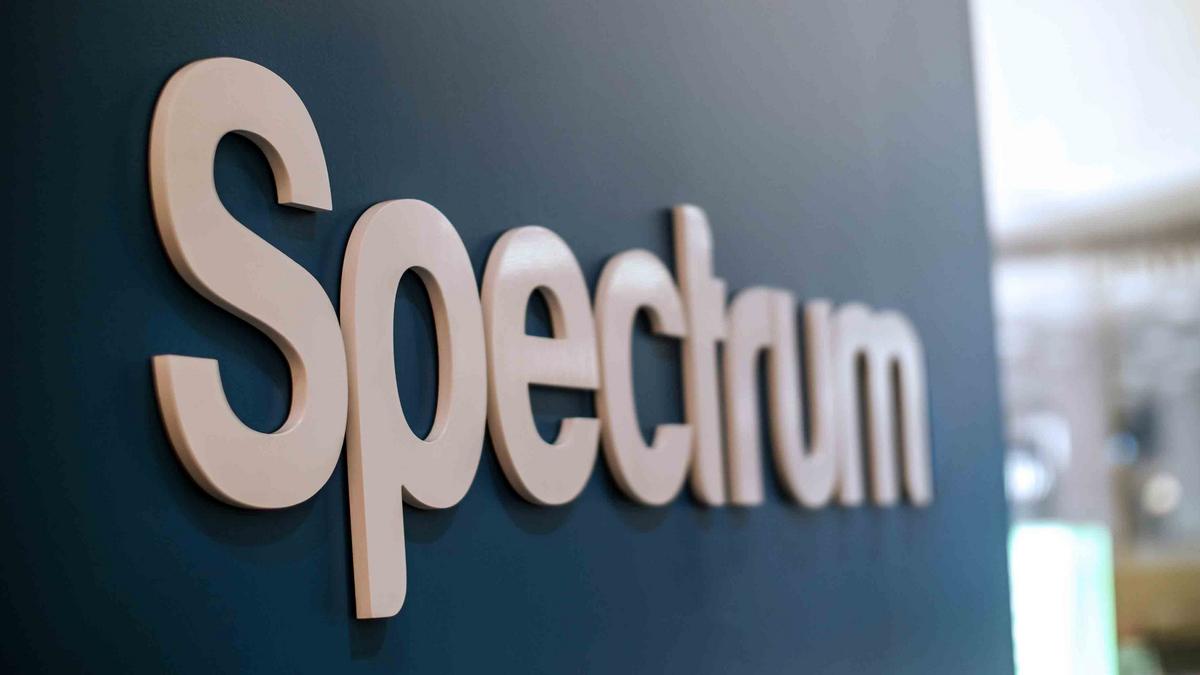 AT&T Internet: Fast Online Connectivity for Your Household's Online Needs.
In today's era, reliable and speedy web access is crucial for many Americans. Regardless of professional tasks, streaming, online shopping, or maintaining communication with loved ones, possessing a efficient web access at home is vital. AT&T Broadband is among leading ISPs in America, supplying a wide range of internet plans and benefits to fulfill the needs of varied households. In this write-up, we will investigate the main aspects, advantages, and factors of AT&T Broadband, as well as the process of signing up to their plans.
AT&T Internet Features: Crucial Aspects of AT&T High-Speed Internet.
AT&T Internet provides a range of features that make it a well-liked option among consumers. One of the key features is its swift web connectivity, with subscriptions providing speeds of up to 940 Mbps in select areas, enabling seamless content streaming, playing games online, and other bandwidth-intensive operations. AT&T Broadband also provides unrestricted data usage, enabling you to explore, view, and download without worrying about hitting data caps or incurring additional fees.

Another prominent feature of AT&T Internet is its trustworthiness. AT&T owns a vast and strong network infrastructure that spans over the US, ensuring a reliable and reliable internet connectivity for its users. Moreover, AT&T offers high-tech Wi-Fi technology, like the AT&T Smart Home Manager, which allows you to control your Wi-Fi network, observe connected devices, and optimize your Wi-Fi performance for enhanced coverage and speeds.

AT&T Internet also offers extra perks through combo choices. Users can combine their internet service with AT&T's different services, like TV and home phone, to reduce on monthly bills and benefit from the convenience of having multiple services from one source. AT&T also provides security, such as internet security suite and device protection, to help secure your online online endeavors and safeguard your devices from online dangers.
Benefits of AT&T Internet
Choosing AT&T Internet as your ISP provides numerous advantages. One of the main advantages is its high-speed internet access, which permits effortless online streaming, quick file downloads, and uninterrupted gaming experience. With AT&T's fiber-optic network, you can enjoy a trustworthy and fast internet connection that accommodates multiple devices concurrently, making it ideal for households with several users and devices.

AT&T Internet also offers flexible plans and pricing options, allowing you to select the plan that best fits your needs and budget. Whether you're a casual internet user or a heavy online gamer, AT&T has plans with different speeds to serve different usage patterns. The availability of bundle options offers ease and savings for customers who desire to bundle up their internet service with other AT&T services.

AT&T's dedication to customer service is another perk of opting for their internet service. AT&T has a dedicated customer service team that is reachable 24/7 to help with any technical issues or inquiries. They also supply online resources, such as helpful guides for resolving issues and self-help tools, to assist customers address common internet-related concerns.
Aspects to Take into Account Regarding AT&T Internet
Even though AT&T Internet comes with numerous advantages, there are also certain aspects to keep in mind. A key aspect to consider is the availability of AT&T Internet in your location. AT&T's fiber-optic network may not be available in all areas, and their internet service might be limited to particular areas. Before subscribing to AT&T Internet, it's crucial to confirm the availability in your exact location to make sure that you can avail their service.

Another factor is the potential for rate increases. Like many other ISPs, AT&T Internet might provide promotional pricing for a certain period, and the monthly rate might go up after the promotional period ends. It's vital to check the terms and conditions of the service and comprehend any potential price changes that could take place during the course of your subscription.

Additionally, it's crucial to consider the contract terms with AT&T Internet. Some plans might necessitate a contract commitment for a particular period, and early termination fees might be applicable if you choose to cancel before the contract expires. Make sure to check the contract terms and grasp any potential fees or penalties before committing to a plan.

Another consideration is the hardware required for AT&T Internet service. AT&T provides a modem and/or a gateway for their internet service, which might entail a monthly rental fee. Alternatively, you can choose to purchase your own compatible modem or gateway. It's important to grasp the equipment requirements and associated costs to make an informed decision.
Enrolling in AT&T Internet
Enrolling in AT&T Internet is a straightforward process. You can begin by confirming the availability of AT&T Internet in your location on their website or by reaching out to their customer service. Once you have confirmed the serviceability, you can explore through their packages and pricing choices to select the one that best meets your needs and finances.

During the subscription procedure, you may need to provide personal and payment information, such as your full name, location, and billing option. You may also be required to select any additional services or enhancements, like bundling with TV or home phone, or adding security features. Make sure to examine the terms and conditions of the subscription, including but not limited to any possible contract obligations or rate changes, before completing your subscription.

Following subscribing to AT&T Internet, you will get details on the setup procedure. AT&T will schedule a technician to set up and configure the necessary equipment at your residence. The installer will verify that your online connection is active, and may also assist with guidance in configuring your Wi-Fi network and connecting your devices.
Conclusion
AT&T's broadband delivers dependable, swift connectivity featuring a variety of options and advantages for residences all over the United States. Using its fiber infrastructure, unrestricted data usage allowance, and cutting-edge Wi-Fi technology, AT&T Internet delivers a seamless online experience for streaming, gaming, and different bandwidth-intensive activities.

The flexibility of packages and combining offers, combined with their commitment to client support, renders AT&T Internet a popular choice among users.

Nonetheless, it's crucial to factor in factors such as serviceability, possible rate changes, agreement terms, and device specs when signing up to AT&T Internet. By comprehending the terms and terms of the service, you can take an well-informed choice and benefit from the advantages of dependable and fast connectivity with AT&T Internet.

In conclusion, AT&T Internet provides a powerful and trustworthy broadband service that cater to the digital needs of American homes. With its high-speed internet access, innovative options, and adaptable plans, AT&T Internet is a top choice for numerous consumers. If you're seeking a dependable internet service provider, AT&T Internet could be worth exploring for your house.